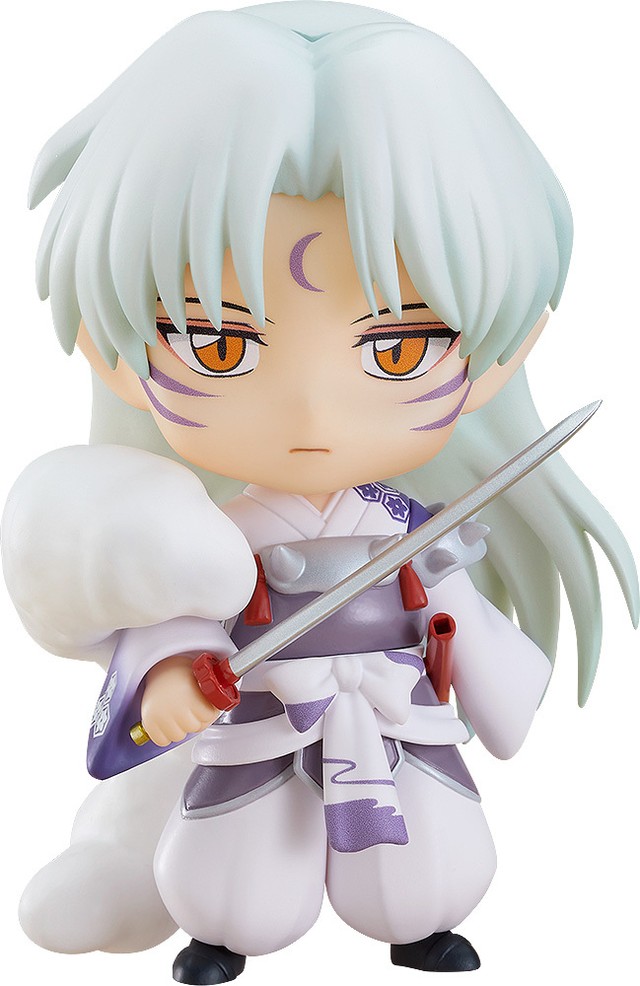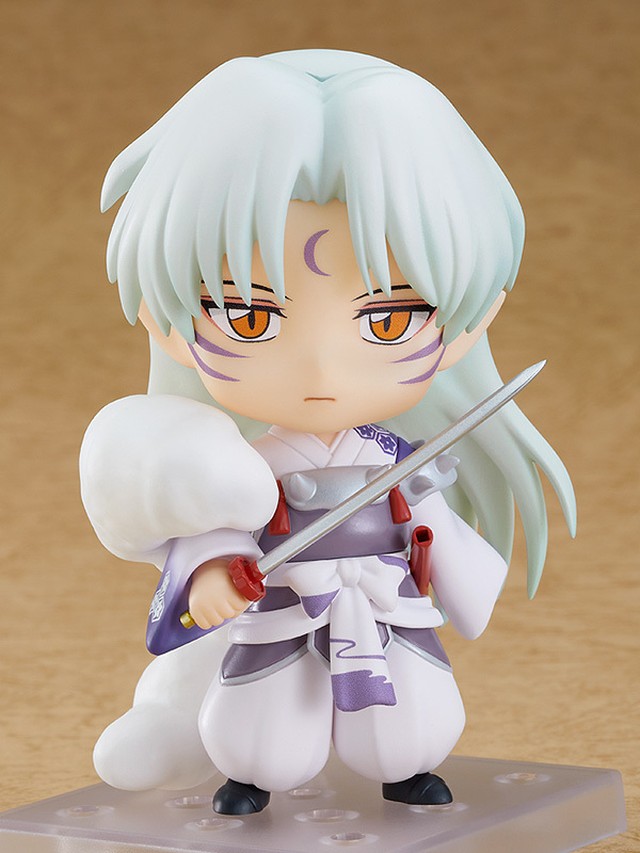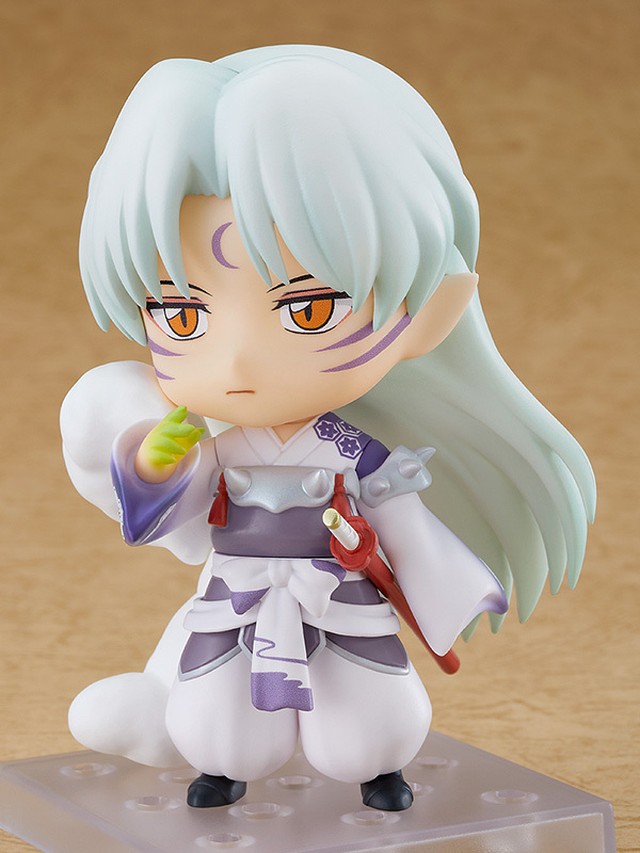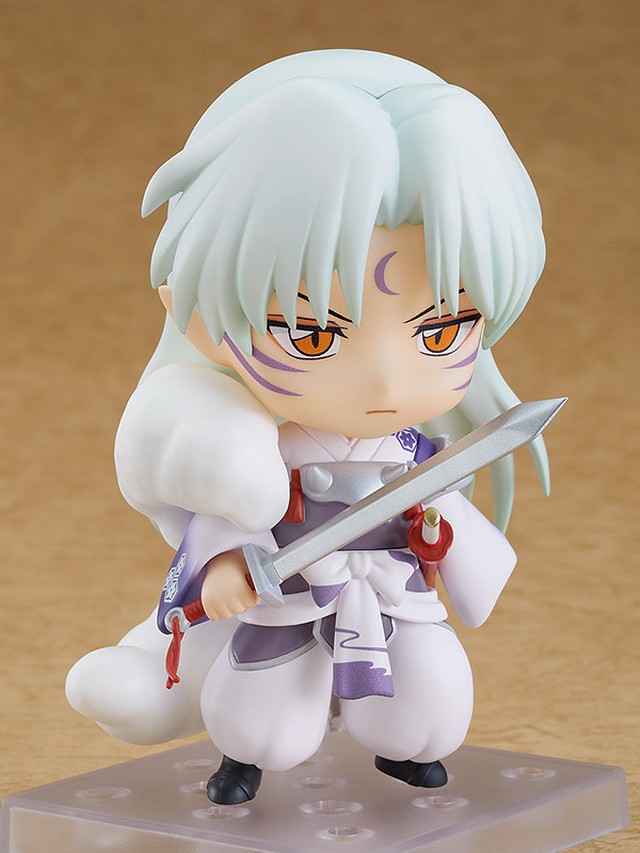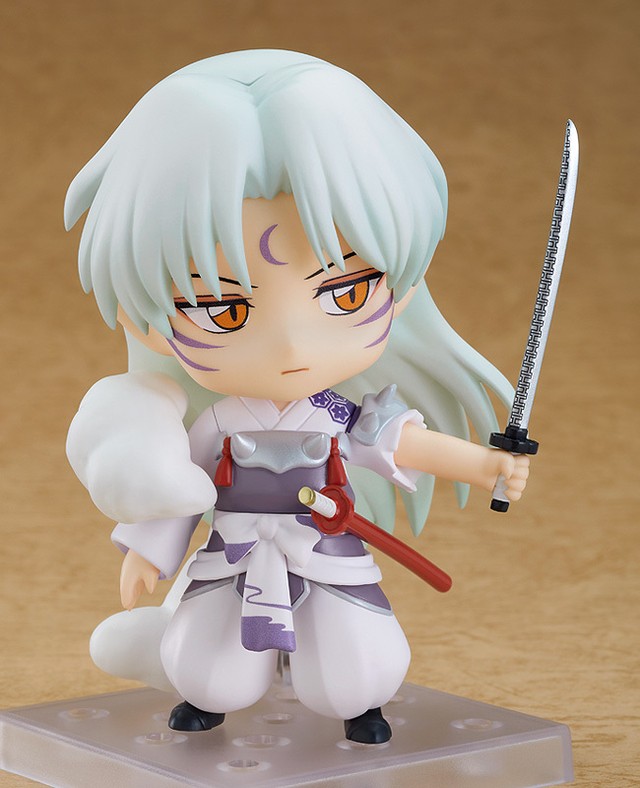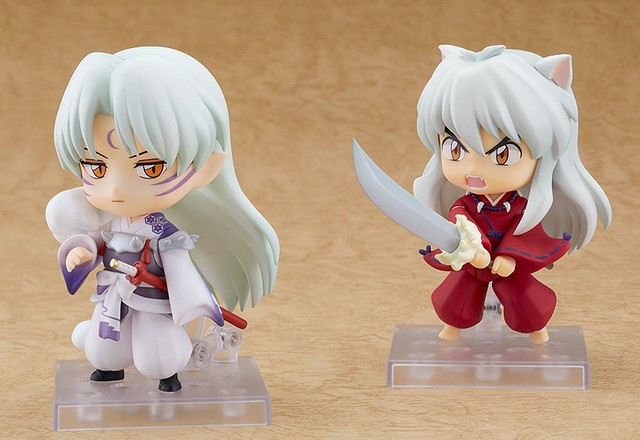 ねんどろいど 殺生丸・Sesshomaru
Pre-Order Item
Scheduled shipping date: 06/30/2021
Japan domestic shipping fees for purchases over ¥ 10,000 will be free.
Shipping fee is not included. More information.
[[[ 予約販売商品です。]]]
商品がメーカーから届き次第、順次発送致します。
予めご了承ください。

きさま、私を誰だと思っている。
高橋留美子原作の大人気漫画『犬夜叉』より、主人公・犬夜叉の異母兄「殺生丸」がねんどろいどになって登場!交換用表情パーツには静かな佇まいの「通常顔」、キリリとした「戦闘顔」、美しい「流し目顔」が付属。緑色のオーラをまとった手首パーツを用いて"毒華爪"を繰り出すような様子や、妖刀「天生牙」、「闘鬼神」を振るう様子などもお楽しみ頂けます。妖刀「爆砕牙」と左腕パーツを使って、劇中でも印象的だったシーンを再現可能!手のひらサイズの「ねんどろいど 殺生丸」を是非お手元にお迎えください。

【セット内容】
前髪、後ろ髪パーツ
表情パーツ×3
胴体×1
肩の毛皮×2
右腕パーツ×3
右手パーツ×3
左腕パーツ×2
右足パーツ×1
左足パーツ×2
天生牙
闘鬼神
爆砕牙

©高橋留美子/小学館

メーカー名: グッドスマイルカンパニー
作品名: 犬夜叉
仕様: ABS&PVC 塗装済み可動フィギュア・ノンスケール・専用台座付属・全高:約100mm
Add to Like via app
発売予定:2021年6月
Release Date: Jun 2021
Nendoroid Sesshomaru
[[[ THIS IS A PRE-ORDER ITEM. ]]]
The item(s) will be sent to our customers as soon as we have it in  stock.

Description:
Who do you think I am?
From Rumiko Takahashi's popular manga series "Inuyasha" comes a Nendoroid of Inuyasha's half-brother, Sesshomaru! He comes with three face plates including a standard expression, a serious combat expression and a sidelong glancing expression. A green aura hand part is included for recreating Sesshomaru's poison claw attacks.

He also comes with his swords Tenseiga and Tokijin so you can create all kinds of combat poses. The sword Bakusaiga is included along with a special arm part to recreate a certain memorable scene from the series. Be sure to add him to your collection!

Set Contents:
Back and Front Hair Parts
Face Plates (x3)
Body (x1)
Shoulder Furs (x2)
Right Arm Parts (x3)
Right Hand Parts (x3)
Left Arm Parts (x2)
Right Leg Part (x1)
Left Leg Parts (x2)
Tenseiga
Tokijin
Bakusaiga

©高橋留美子/小学館
Manufacturer: Good Smile Company
Series: Inuyasha
Specifications: Painted ABS&PVC non-scale articulated figure with stand included. Approximately 100mm in height.
Reviews

(0)

Shipping method / fee

Payment method