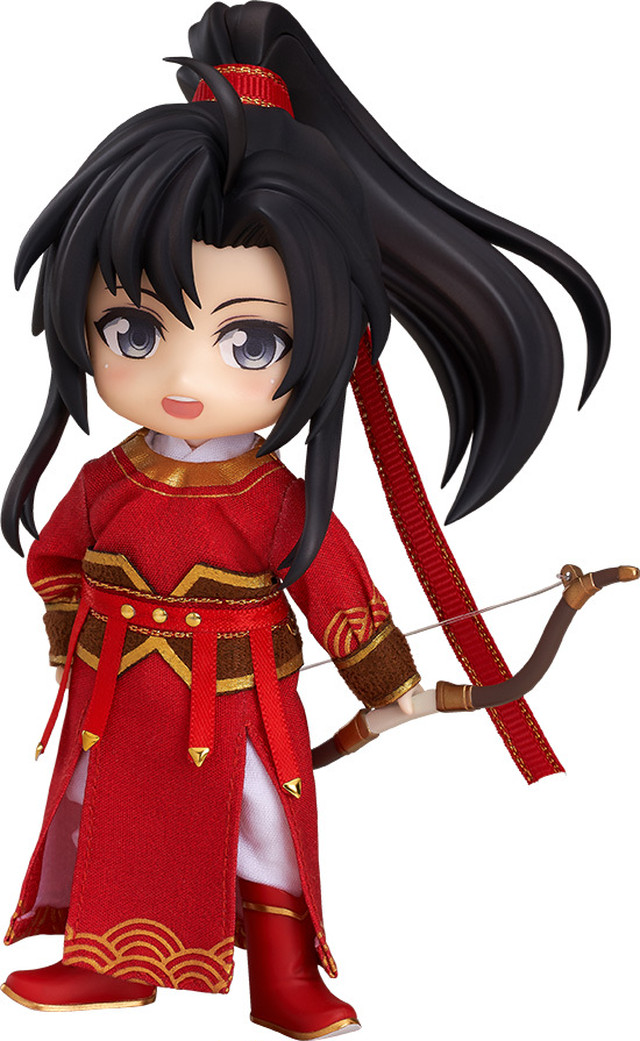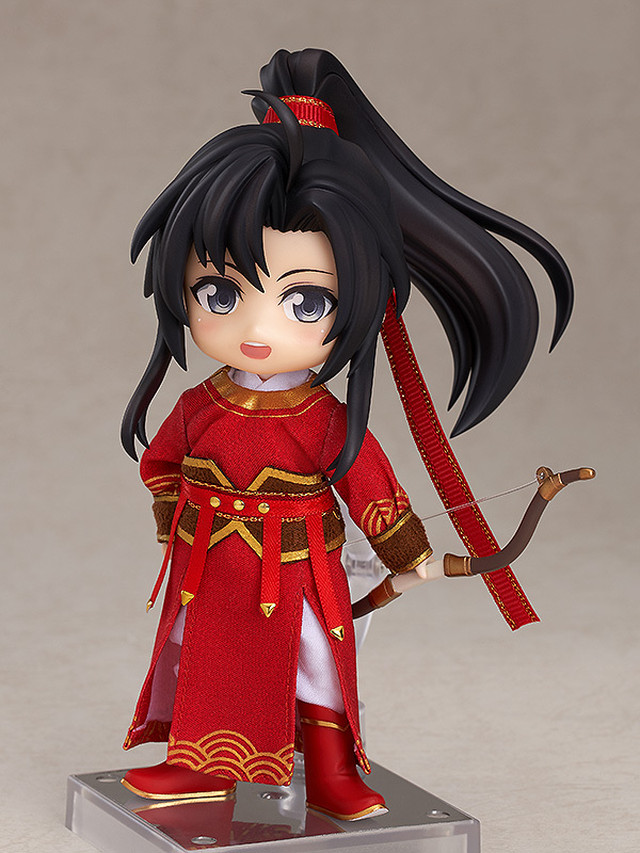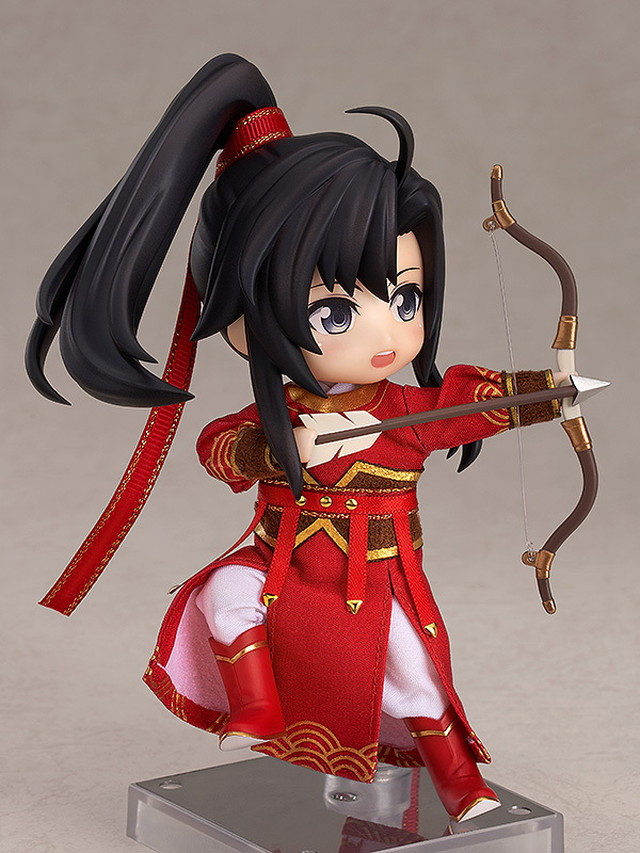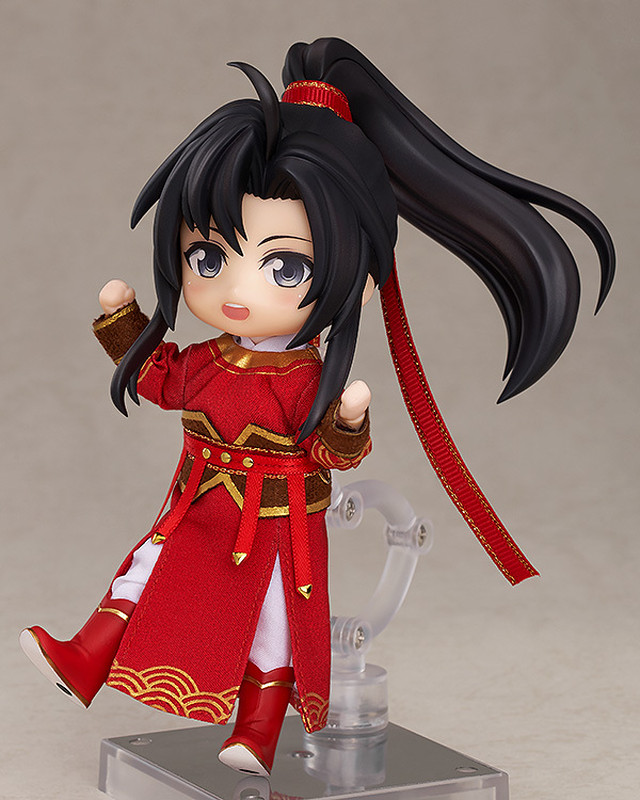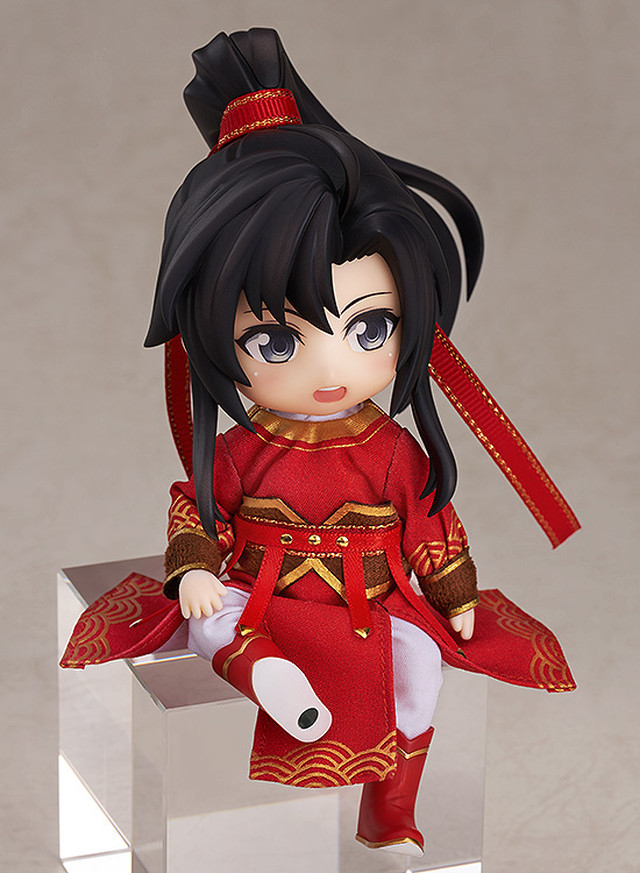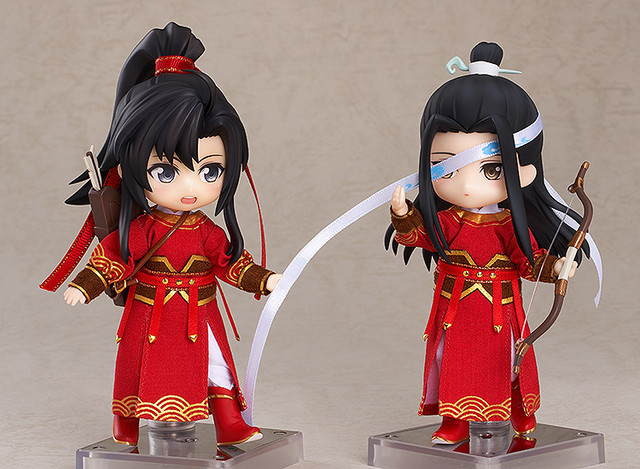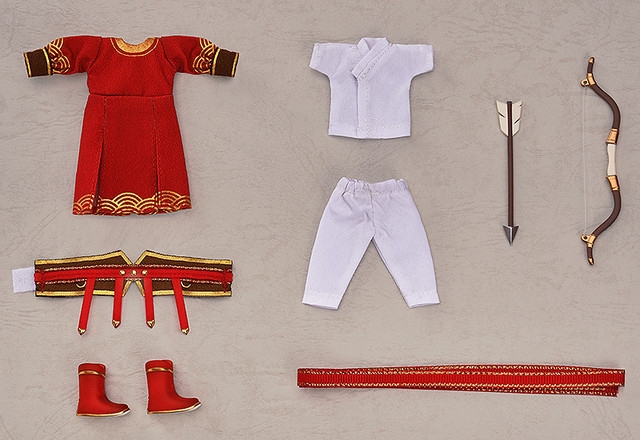 Nendoroid Doll Wei Wuxian: Qishan Night-Hunt Ver.
*This item will be delivered on 10/1(Fri) at the earliest.
Japan domestic shipping fees for purchases over ¥10,000 will be free.
Shipping fee is not included. More information.
[[[ THIS IS A PRE-ORDER ITEM. ]]]
The item(s) will be sent to our customers as soon as     we have it in stock.

Description:
Nendoroid Doll of Wei Wuxian in a vivid red outfit!
From the popular Chinese animated series "The Master of Diabolism" comes a Nendoroid Doll of Wei Wuxian in his outfit from the night-hunting competition on Phoenix Mountain! Nendoroid Dolls feature the same Nendoroid heads, but an alternate doll-like body that is highly articulated and can easily be dressed-up into different outfits while still remaining a palm-sized action figure! Be sure to add Wei Wuxian in his faithfully recreated outfit to your collection!
© Tencent. 腾讯公司版权所有

Nendoroid Doll Lan Wangji: Qishan Night-Hunt Ver.
https://www.treasureboxjp.com/items/41803403

Manufacturer: : ood Smile Arts Shanghai
Series: Anime: The Master of Diabolism (Grandmaster of Demonic Cultivation)
Specifications Painted ABS&PVC non-scale figure with stand included. Other Materials: Cotton, Polyester, Magnets. Approximately 140mm in height.
Add to Like via app
Release Date: Oct 2021
発売予定:2021年10月
ねんどろいどどーる 魏無羨 岐山騎射Ver.
[[[ 予約販売商品です。]]]
商品がメーカーから届き次第、順次発送致します。
予めご了承ください。

鮮やかな赤を身にまとった「魏無羨」がねんどろいどどーるで登場!
大人気中国アニメ『魔道祖師』より、「魏無羨」が百鳳山狩猟大会の赤い制服姿でねんどろいどどーる化!ねんどろいどどーるは、頭部サイズはねんどろいど、体のサイズは布のお洋服も着せやすい大きさの、豊富な可動が楽しめる動かして楽しい手のひらサイズのアクションフィギュアです。細かく再現された衣服をまとった姿の魏無羨を是非お手元にお迎えください。
© Tencent. 腾讯公司版权所有

ねんどろいどどーる 藍忘機 岐山騎射Ver.
https://www.treasureboxjp.com/items/41803403
メーカー名: グッドスマイルアーツ上海
作品名: アニメ「魔道祖師」
仕様: ABS&PVC 塗装済み可動フィギュア・他素材:綿、ポリエステル、磁石・ノンスケール・専用台座付属・全高:約140mm
Reviews

(0)

Shipping method / fee

Payment method