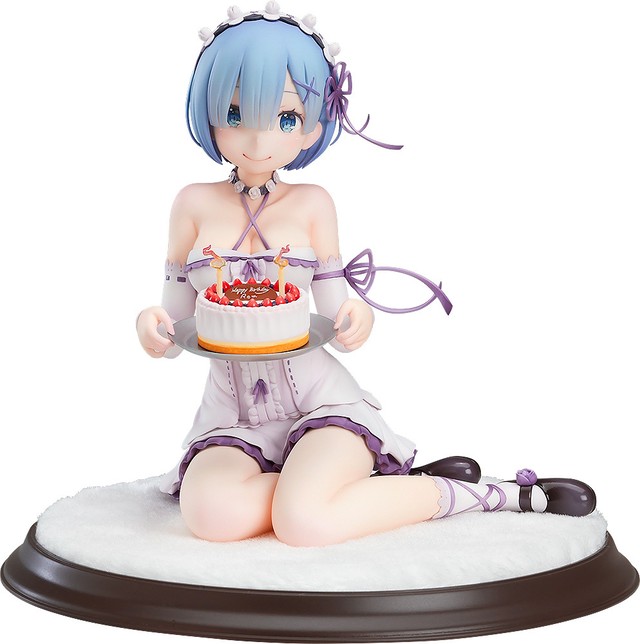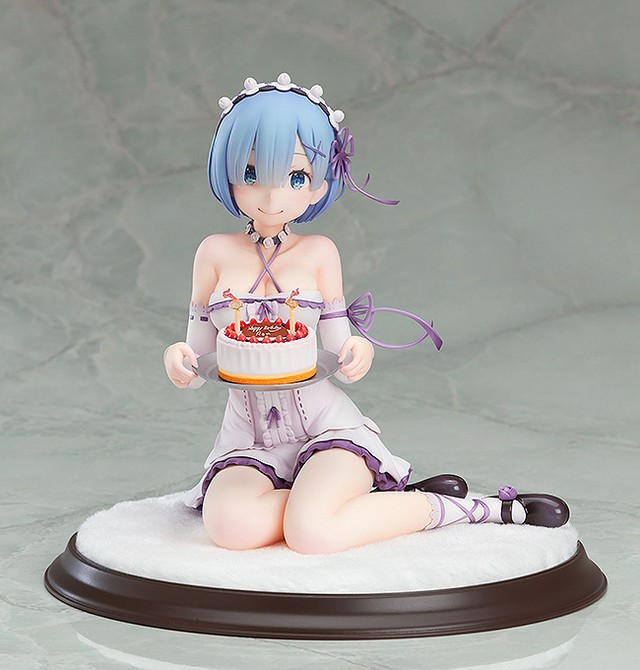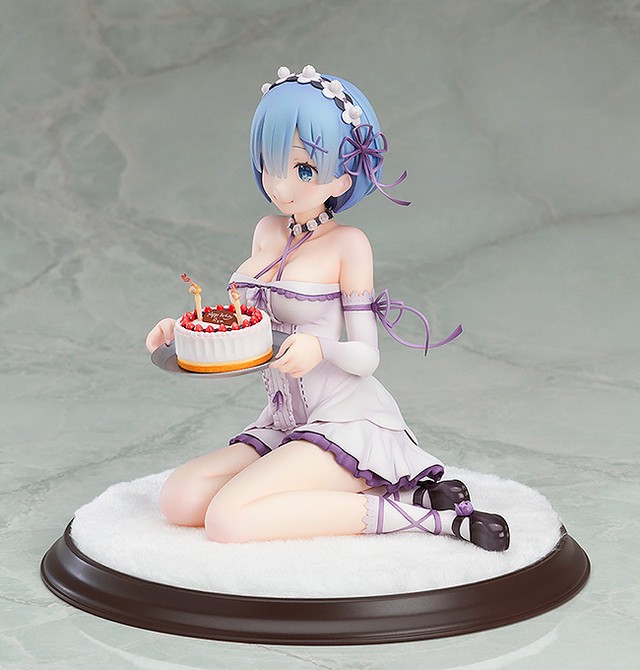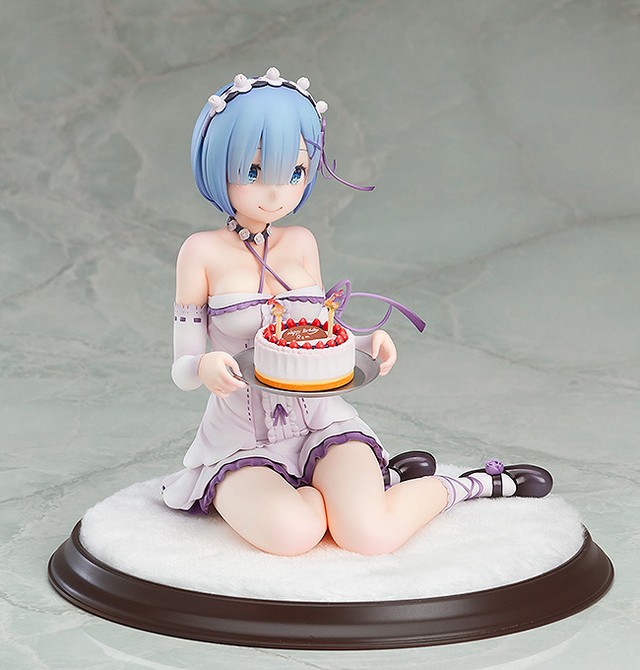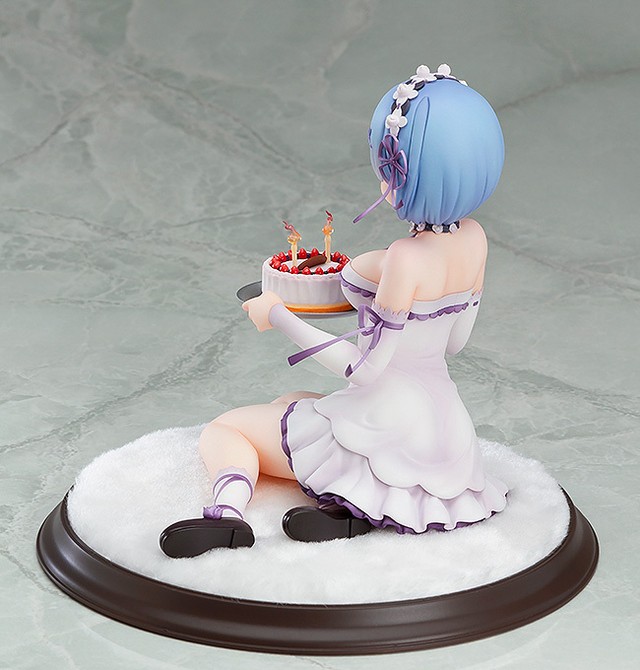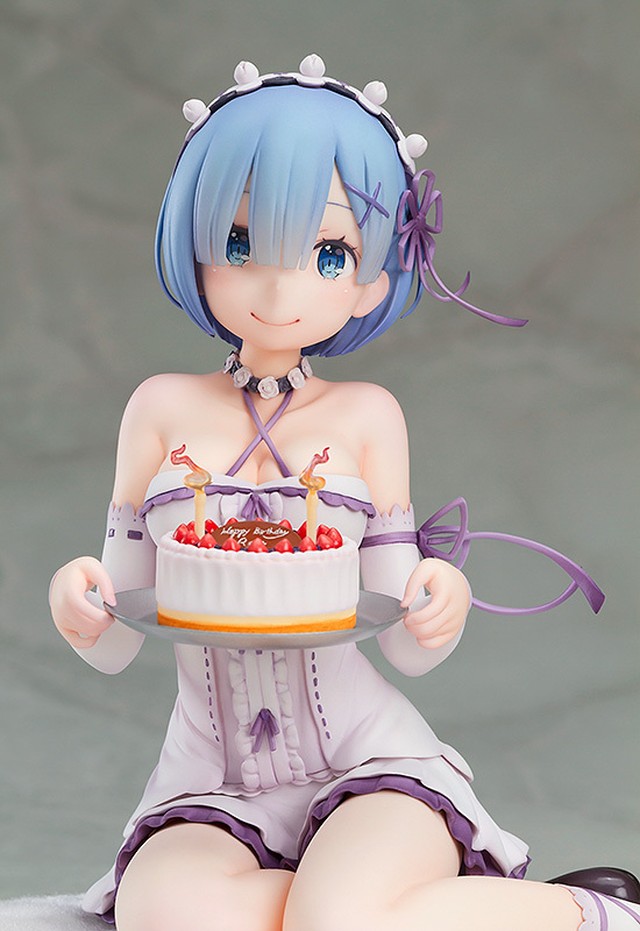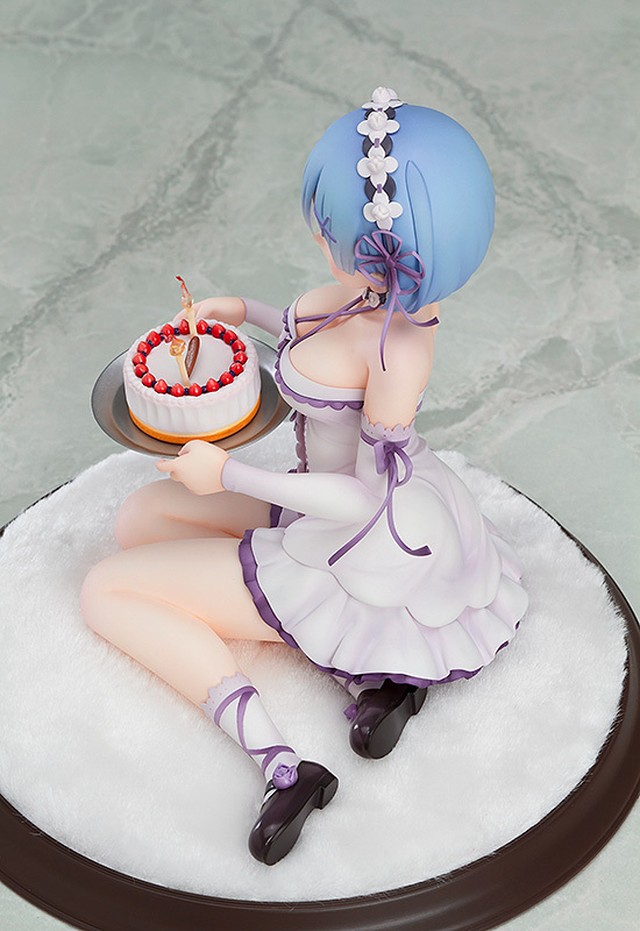 Rem: Birthday Cake Ver.(Rerelease)
SOLD OUT
05/10/2021 23:59 に販売終了しました
Japan domestic shipping fees for purchases over ¥10,000 will be free.
Shipping fee is not included. More information.
[[[ THIS IS A PRE-ORDER ITEM. ]]]
The item(s) will be sent to our customers as soon as     we have it in stock.

Description:
"Thank you for celebrating Rem's birthday."
The first figure to join the collaboration project between KADOKAWA and Good Smile Company! From the popular anime series "Re:ZERO -Starting Life in Another World-" comes a rerelease of the 1/7th scale figure of the younger of the twin maids, Rem! The figure is based on an illustration by Daichi Matsuse that was drawn for the "Re:ZERO Starting Rem's Birthday Life in Shibuya Marui 2017" event.

The light, gentle color scheme of the original illustration has been preserved on the figure while also sculpting her in intricate detail to create a high quality figure that fans will be proud to own. Enjoy Rem's relaxed appearance wearing a negligee with a lovely smile on her face as she sits by your side, ready to enjoy her birthday!
Add to Like via app
Release Date: Jan 2022
発売予定:2022年1月
レム・バースデーケーキVer.(再販)
[[[ 予約販売商品です。]]]
商品がメーカーから届き次第、順次発送致します。
予めご了承ください。

「レムの誕生日を祝っていただき、ありがとうございます!」
"KADOKAWA×グッドスマイルカンパニー"コラボフィギュア企画!人気TVアニメ『Re:ゼロから始める異世界生活』より、双子メイドの妹「レム」が1/7スケールで再登場です。2017年2月に開催された「Re:ゼロから始めるレムの誕生日生活 2017 渋谷マルイ」のために描き下ろされたイラストをモチーフに立体化。モチーフイラストの淡くて優しいイメージを大切に、繊細で柔らかな造形表現でハイクオリティに仕上げました。ゆったりした部屋着姿で誕生日ケーキを持って微笑む、レムのリラックスしたプライベートな一瞬を、あなたのお手元にお届けします。
© 長月達平・株式会社KADOKAWA刊/Re:ゼロから始める異世界生活製作委員会
メーカー名: KADOKAWA
作品名: Re:ゼロから始める異世界生活
商品種別: 再販
仕様: ABS&PVC 塗装済み完成品・1/7スケール・専用台座付属・全高:約130mm
Reviews

(0)

Shipping method / fee

Payment method
¥14,100 tax included
SOLD OUT