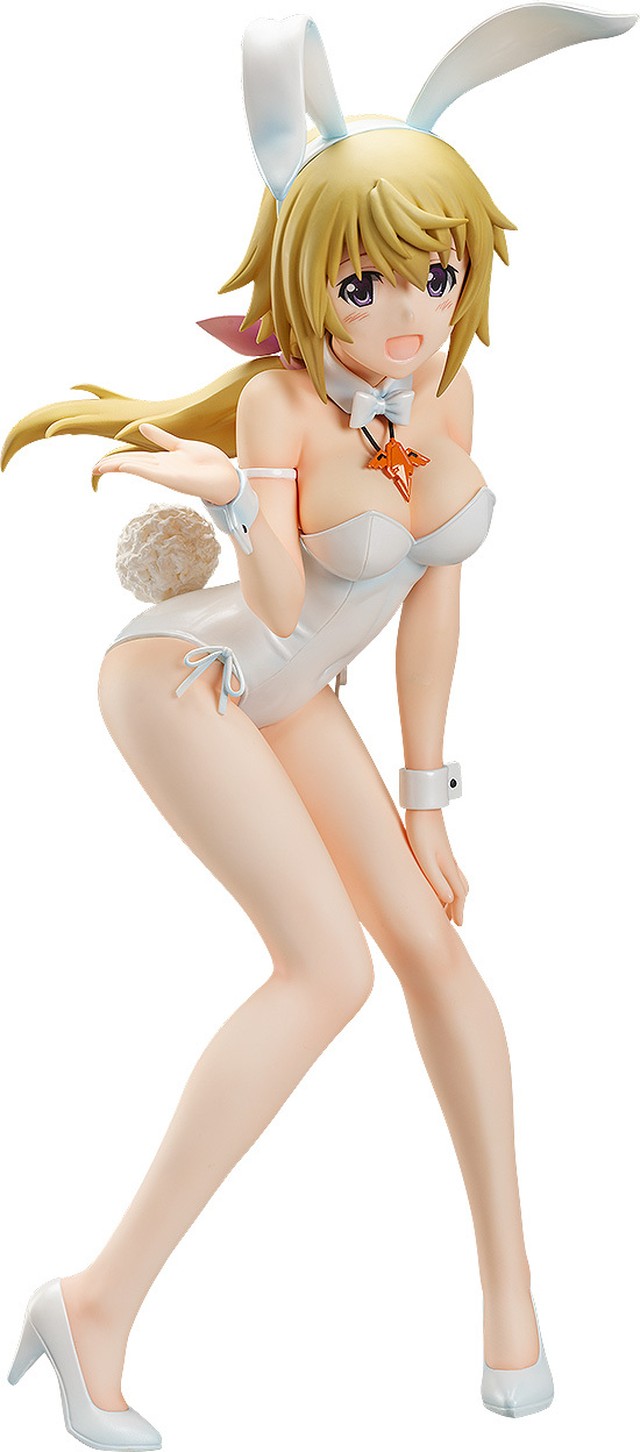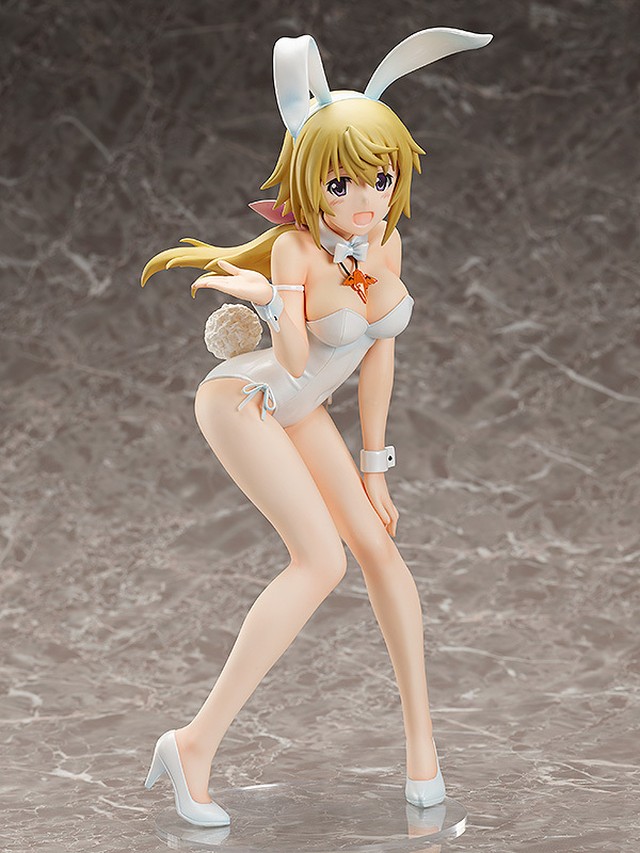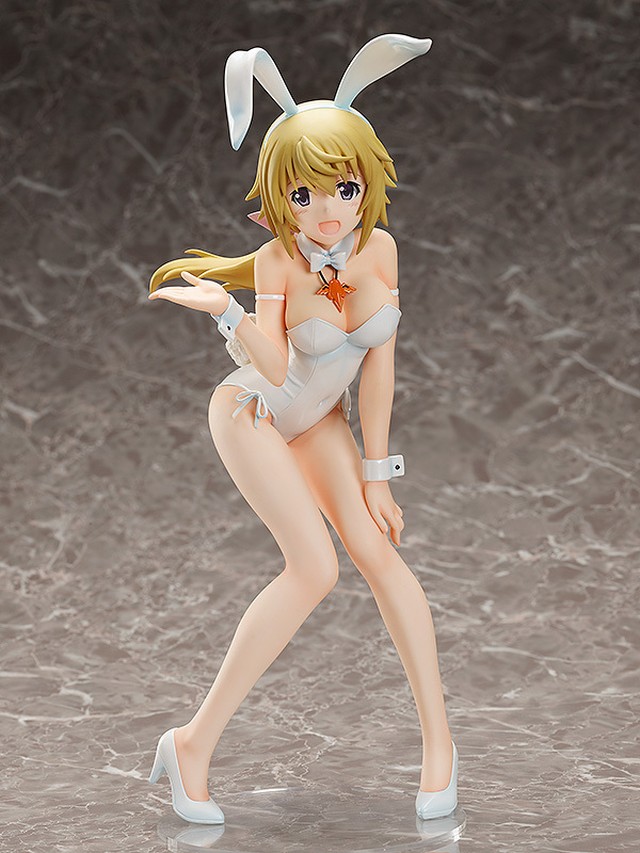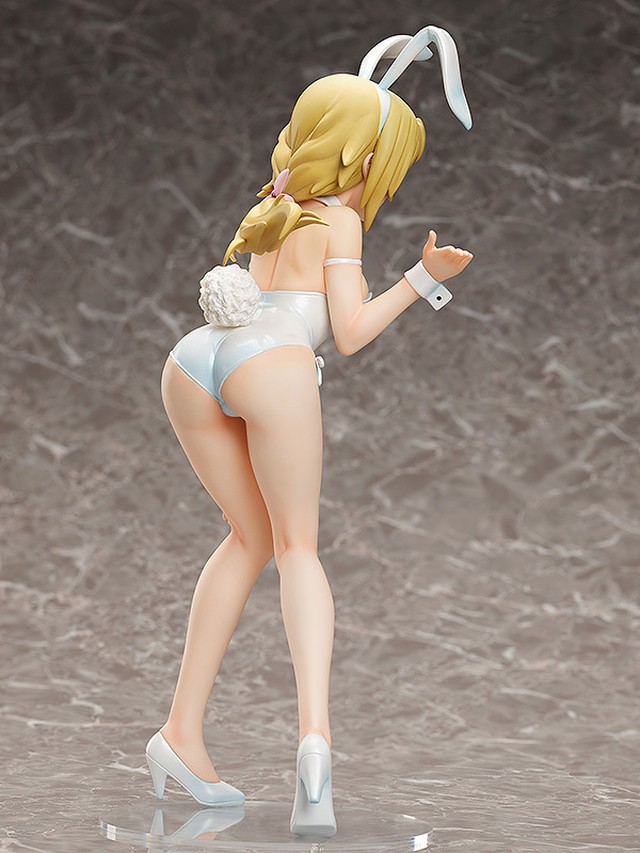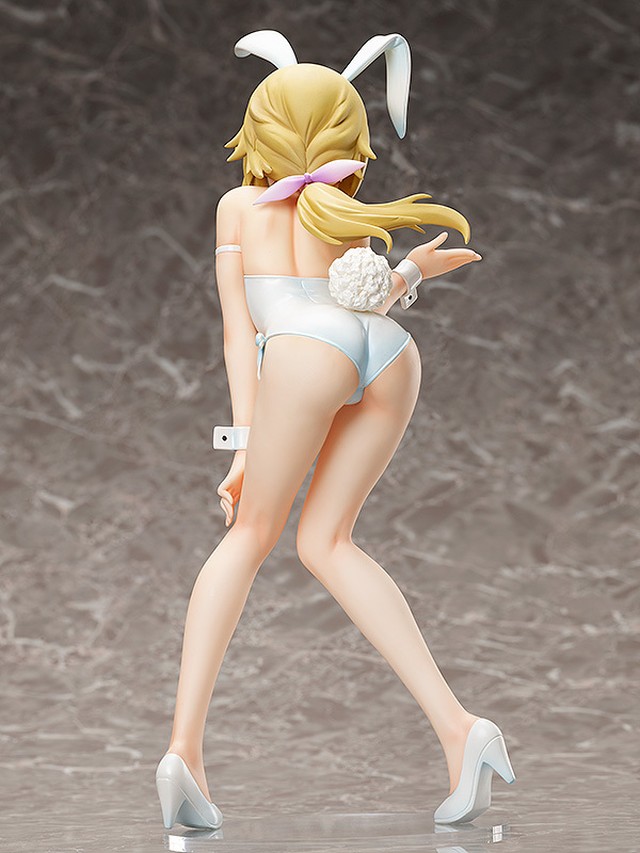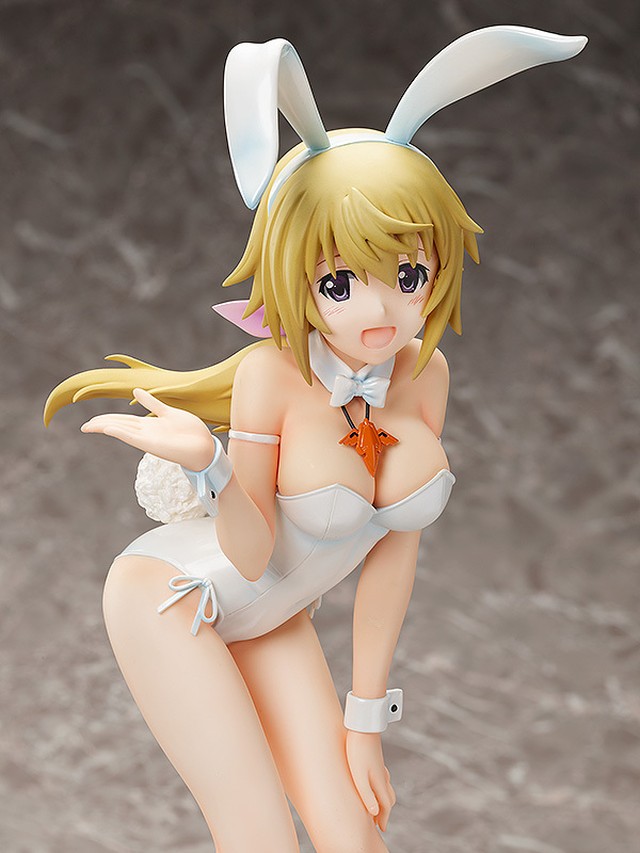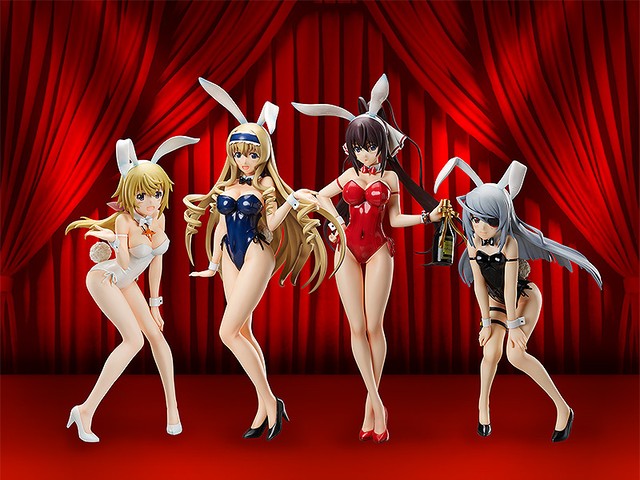 Charlotte Dunois: Bareleg Bunny Ver.
SOLD OUT
Only sold to 04/12/2021 23:55
Japan domestic shipping fees for purchases over ¥ 10,000 will be free.
Shipping fee is not included. More information.
[[[ THIS IS A PRE-ORDER ITEM. ]]]
The item(s) will be sent to our customers as soon as     we have it in stock.

Description:
Charlotte Dunois is back in a bareleg bunny version!
From the anime series 'IS ' comes a 1/4th scale figure of the IS Representative Candidate of France, Charlotte Dunois, dressed up in a bunny girl outfit, this time with bare legs! She is posed with a slightly bashful smile on her face with a sexy white bunny outfit.

Whether you already own the net tights version of the figure or are new to bunny figures altogether, be sure to add her to your collection!
© Izuru Yumizuru, OVERLAP/Project IS

Manufacturer: FREEing
Series: IS -Infinite Stratos-
Specifications. Painted 1/4th scale PVC figure with stand included. Approximately 360mm in height.
Add to Like via app
Release Date: Aug 2021
発売予定:2021年8月
シャルロット・デュノア 生足バニーVer.
[[[ 予約販売商品です。]]]
商品がメーカーから届き次第、順次発送致します。
予めご了承ください。

シャルロット・デュノア」が生足バニーVer.で再び登場!
アニメ『IS<インフィニット・ストラトス>』より、フランス代表候補生の「シャルロット・デュノア」が、待望の生足バニーVer.で登場です。迫力の1/4スケールのビッグサイズのバニーはあなたの満足度を満たす事間違いなし!はにかんだ笑顔と純白の衣装が眩しい彼女らしい仕上がりとなりました。
既に網タイツVer.をお持ちの方は生足の質感を、まだ未体験の方は今回を機に魅惑のバニーガールの世界へ踏み出してください!
© Izuru Yumizuru, OVERLAP/Project IS
メーカー名: FREEing
作品名: IS <インフィニット・ストラトス>
仕様: PVC製塗装済み完成品・1/4スケール・専用台座付属・全高:約360mm
Reviews

(0)

Shipping method / fee

Payment method
¥ 24,200 tax included
SOLD OUT