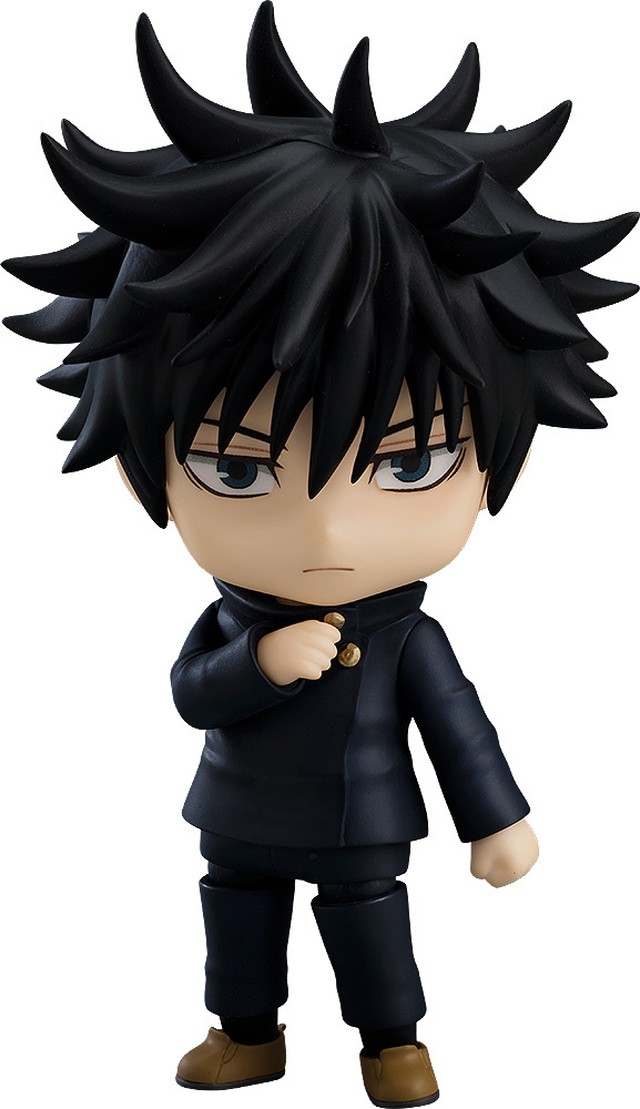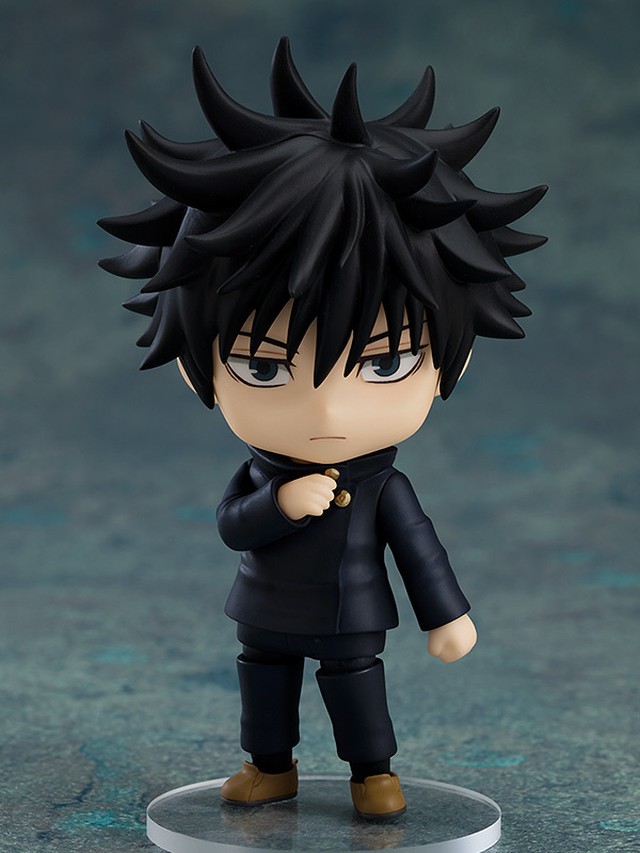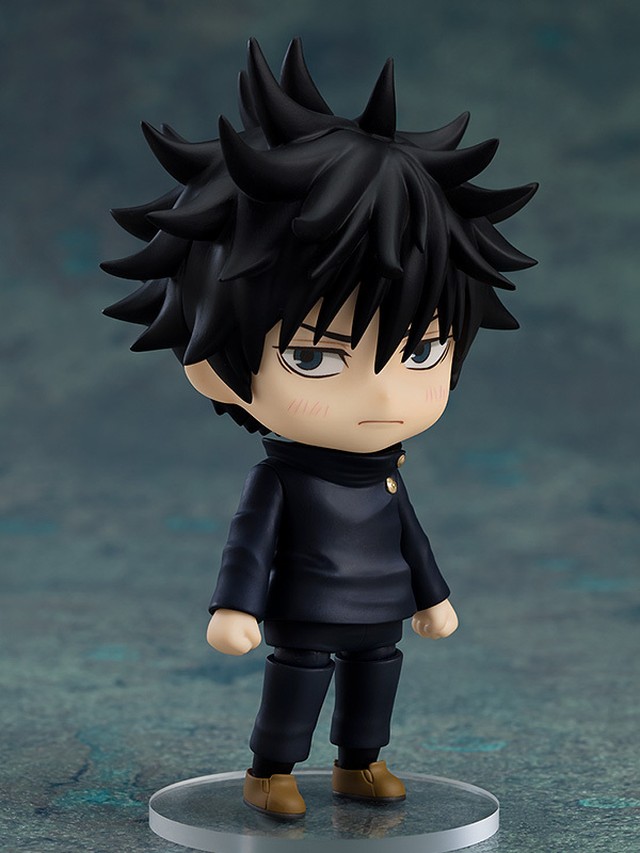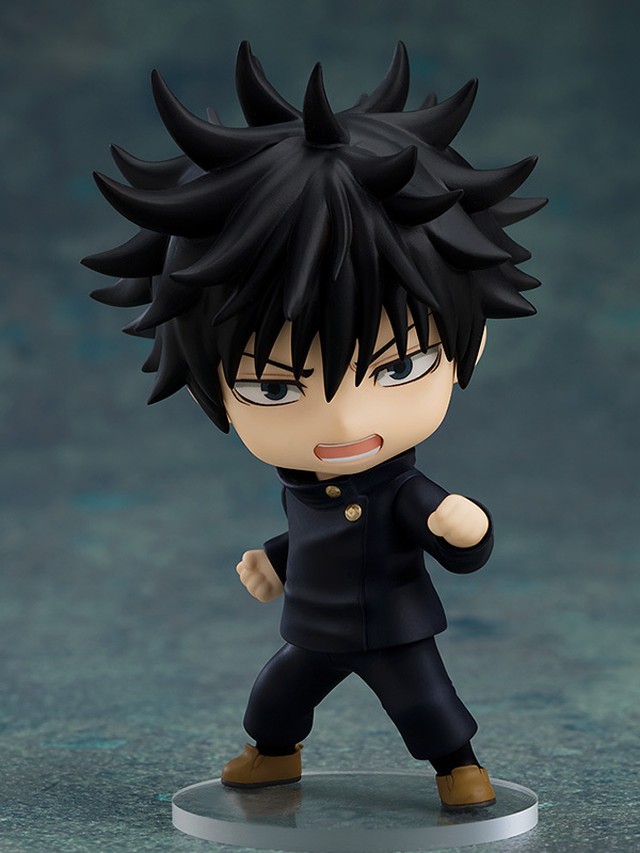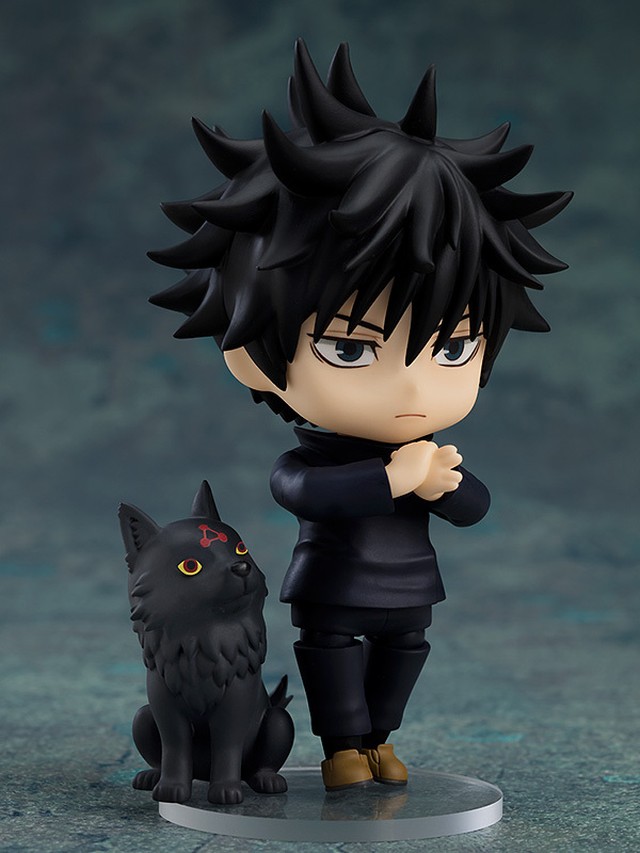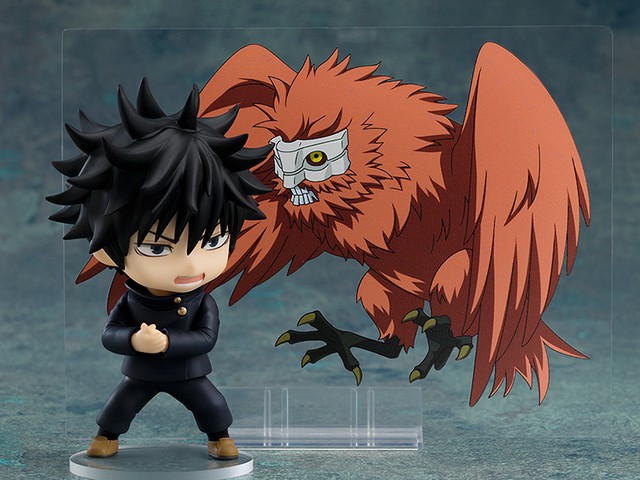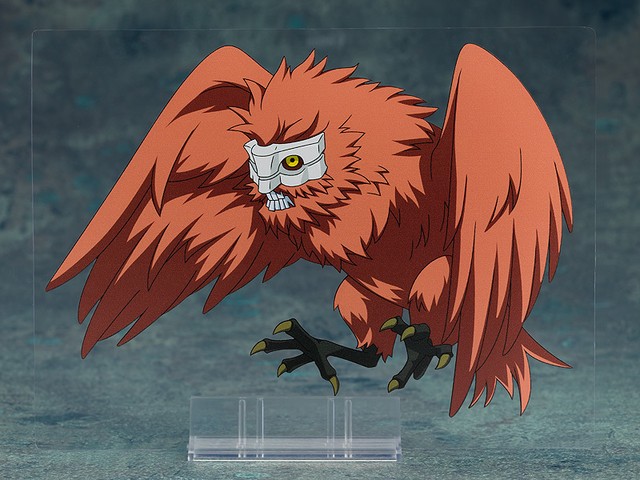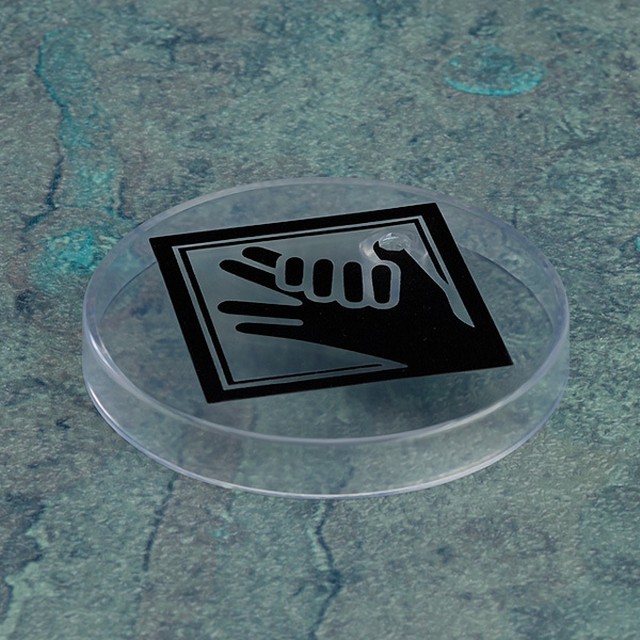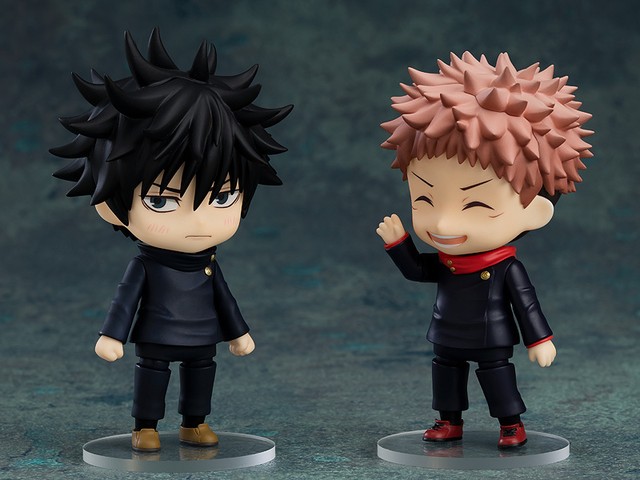 Nendoroid Megumi Fushiguro
*This item will be delivered on 6/27(Sun) at the earliest.
Japan domestic shipping fees for purchases over ¥ 10,000 will be free.
Shipping fee is not included. More information.
[[[ THIS IS A PRE-ORDER ITEM. ]]]
The item(s) will be sent to our customers as soon as     we have it in stock.

I save people unequally.
From the currently airing anime series "Jujutsu Kaisen" comes a Nendoroid of Megumi Fushiguro! He comes with three face plates including a standard expression, a combat expression and a grumpy expression perfect for Megumi.

Hand parts to display him creating shadow puppets are included along with his Divine Dog and an illustration sheet featuring Nue. Enjoy recreating the world of Jujutsu Kaisen! Be sure to display with Nendoroid Yuji Itadori for even more fun! Be sure to add him to your collection!

Set Contents:
Back and Front Hair Parts
Face Plates (x3)
Body (x1)
Right Arm Parts (x4)
Right Hand Parts (x2)
Left Arm Parts (x3)
Left Hand Part
Joined Hands Parts (x2)
Right Leg Part (x1)
Left Leg Part (x1)
Interchangeable Lower-Half Part (x1)
Divine Dog (x1)
Illustration Sheet (x1)
Special Base
©芥見下々/集英社・呪術廻戦製作委員会

Manufacturer: Good Smile Company
Series: Jujutsu Kaisen
Specifications: Painted ABS&PVC non-scale figure with stand included. Approximately 100mm in height.
Add to Like via app
Release Date: May 2021
発売予定:2021年5月
POP UP PARADE 竈門禰豆子
[[[ 予約販売商品です。]]]
商品がメーカーから届き次第、順次発送致します。
予めご了承ください。

俺は不平等に 人を助ける
TVアニメが放送中の『呪術廻戦』より、「伏黒恵」がねんどろいど化!表情パーツは「通常顔」や「戦闘顔」のほか、伏黒らしい「ムスッと顔」をご用意いたしました。影絵を作っている状態を簡単に再現できる左右一体となった「手首パーツ」が付属するほか、オプションパーツには「玉犬」に加えて、「鵺」が描かれた「イラストシート」をご用意いたしましたので、思う存分呪術廻戦の世界をお楽しみください。「ねんどろいど 虎杖悠仁」(別売り)と合わせてもお楽しみいただけます。ちっちゃ可愛くなった伏黒恵をぜひお手元にお迎えください♪

【セット内容】
・前髪、後ろ髪パーツ
・表情パーツ×3
・胴体×1
・右腕パーツ×4
・右手首パーツ×2
・左腕パーツ×3
・左手首パーツ×1
・左右一体手首パーツ×2
・右足パーツ×1
・左足パーツ×1
・構え下半身パーツ×1
・玉犬×1
・イラストシート×1
・モチーフデザイン専用台座×1
©芥見下々/集英社・呪術廻戦製作委員会
メーカー名: グッドスマイルカンパニー
作品名: 呪術廻戦
仕様: ABS&PVC 塗装済み可動フィギュア・ノンスケール・専用台座付属・全高:約100mm
Reviews

(0)

Shipping method / fee

Payment method