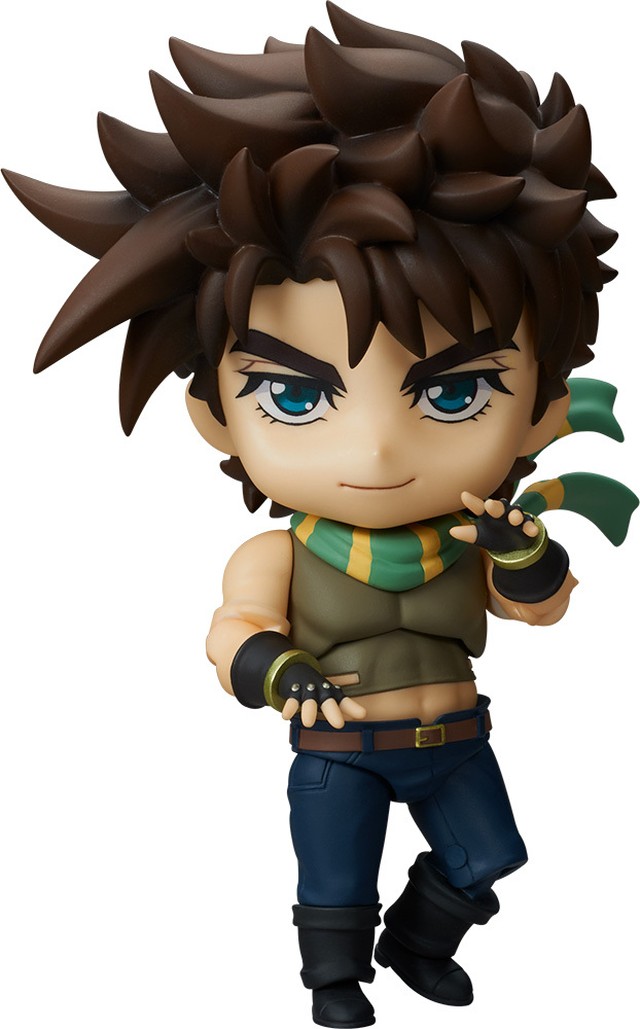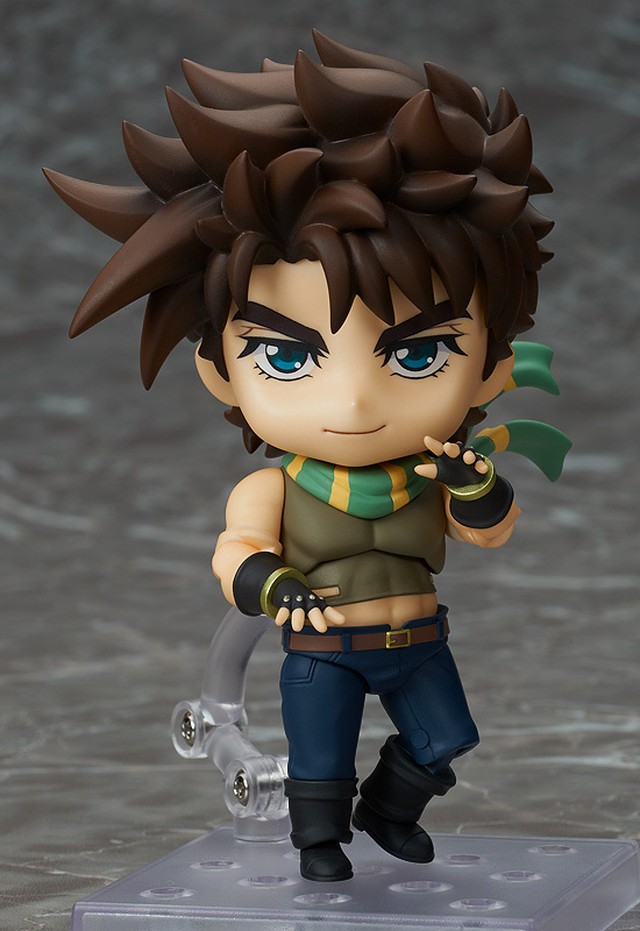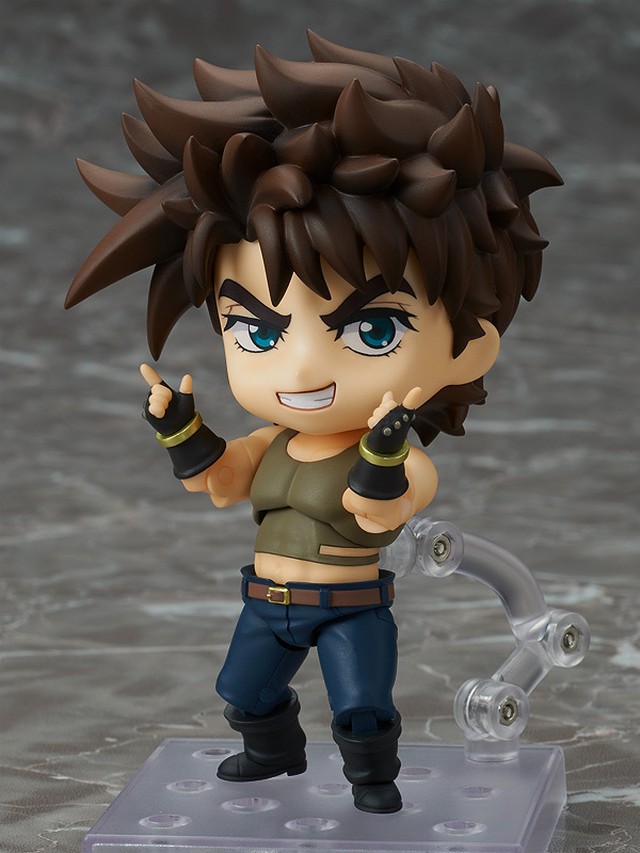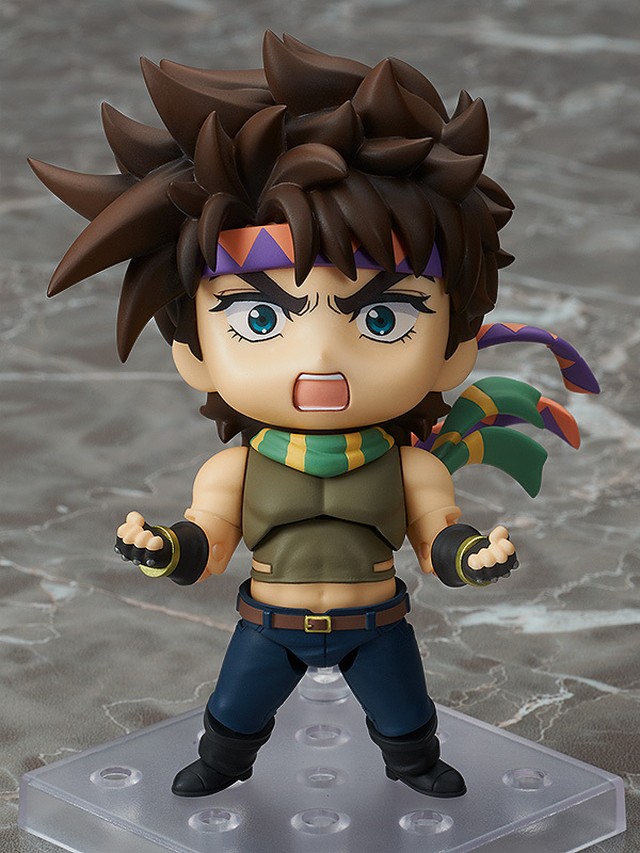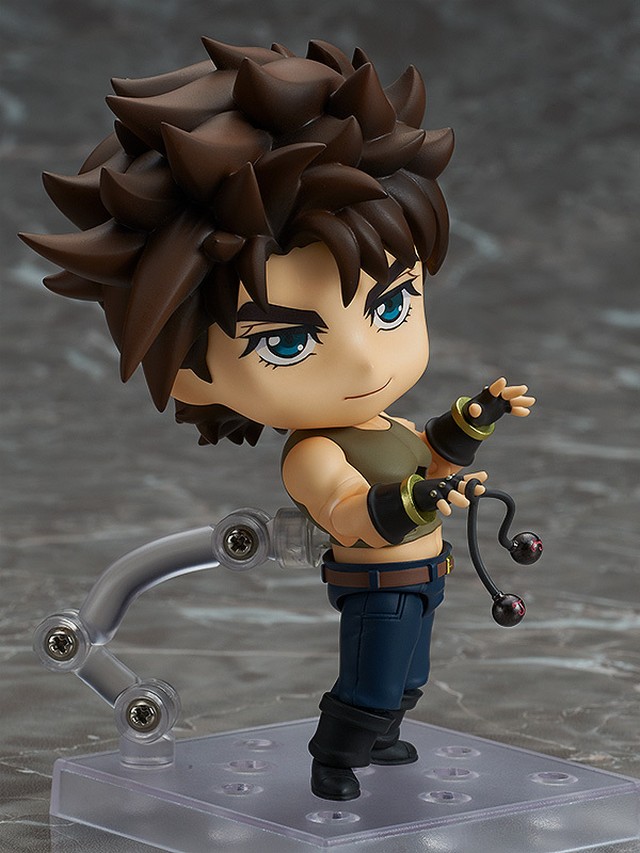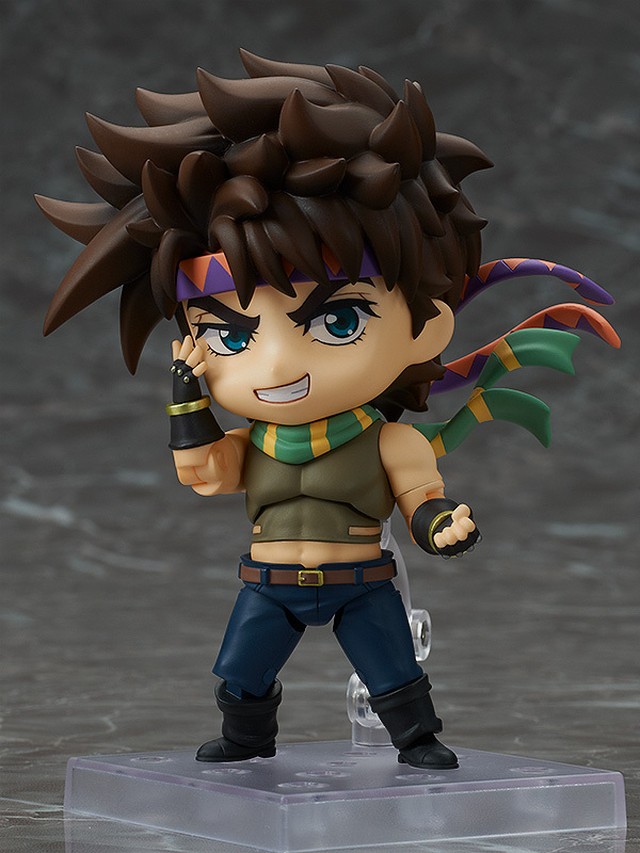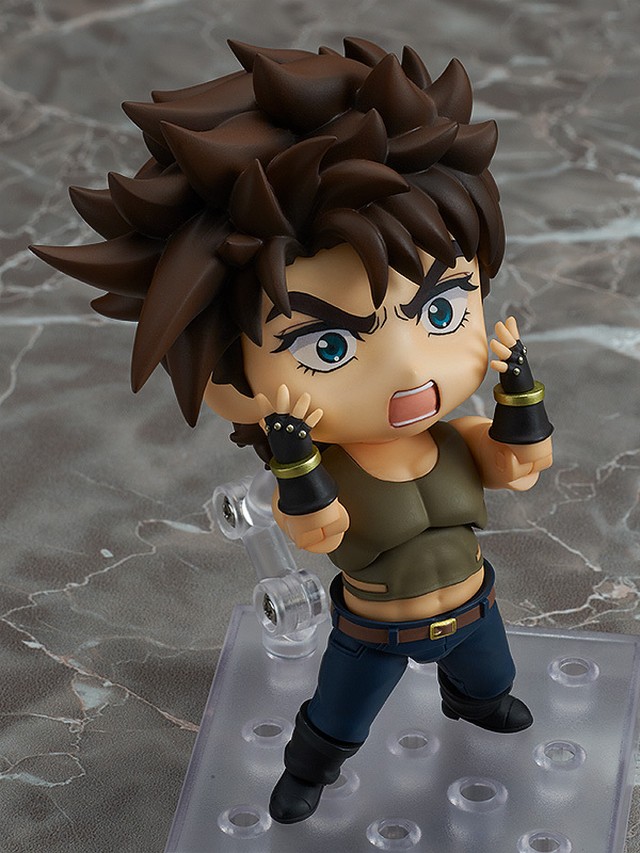 Nendoroid Joseph Joestar
*This item will be delivered on 10/1(Fri) at the earliest.
Japan domestic shipping fees for purchases over ¥10,000 will be free.
Shipping fee is not included. More information.
[[[ THIS IS A PRE-ORDER ITEM. ]]]
The item(s) will be sent to our customers as soon as     we have it in stock.

The pounding beat of my Hamon is razor-sharp!
From the anime series "JoJo'S Bizarre Adventure" comes a Nendoroid of Jonathan Joestar's grandson, Joseph Joestar! The figure is fully articulated so you can display him in a wide variety of poses. He comes with three face plates including a standard expression, a combat expression and an intrepid smiling expression perfect for the quick-witted Joseph.

Optional parts include his scarf and the clackers he used to fight with his Hamon. The bandana he received from Caesar in the second half of the series is included as well. Various interchangeable hand parts to recreate all kinds of poses are included, so enjoy capturing all kinds of scenes from the series in Nendoroid form! Be sure to add him to your collection!

Set Contents:
Back and Front Hair Parts
Face Plates (x3)
Body
Right Arm Part (Articulated) (x1)
Right Hand Parts (x3)
Left Arm Part (Articulated) (x1)
Left Hand Parts (x3)
Right Leg Part (Articulated) (x1)
Left Leg Part (Articulated) (x1)
Scarf
Clackers
Caesar's Bandana
©Hirohiko Araki/SHUEISHA,JoJo's Animation Project

Manufacturer: Medicos
Series: JoJo's Bizarre Adventure
Specifications: Painted ABS&PVC non-scale fully articulated figure with stand included. Approximately 100mm in height.
Add to Like via app
Release Date: Apr 2021
発売予定:2021年4月
ねんどろいど ジョセフ・ジョースター
[[[ 予約販売商品です。]]]
商品がメーカーから届き次第、順次発送致します。
予めご了承ください。

刻むぜ 波紋のビート!
TVアニメ『ジョジョの奇妙な冒険』より、ジョナサン・ジョースターの孫でありジョースター家の誇り高い精神性を持つ「ジョセフ・ジョースター」がねんどろいどになって登場!
フル可動仕様となっているので、自由度の高いディスプレイが堪能できます。
表情パーツには口元に笑みをたたえる「通常顔」、数々の死闘の中で見せた「戦闘顔」、
そして機転をきかせた頭脳戦が得意なジョセフらしい不敵な「笑顔」をご用意しました。
オプションパーツにはマフラーと、波紋と組み合わせて戦った武器アメリカンクラッカー、
そして物語後半、シーザーから譲り受けたバンダナをご用意しました。
表情豊かな顔パーツと組み合わせてお楽しみください。
専用の腕パーツや手首パーツで劇中をイメージしたさまざまなポーズも再現可能。
ねんどろいどサイズになったジョセフ・ジョースターを是非お手元にお迎えください。

【セット内容】
・前髪、後ろ髪パーツ
・表情パーツ×3
・胴体
・右腕パーツ(可動)×1
・右手パーツ×3
・左腕パーツ(可動)×1
・左手パーツ×3
・右足パーツ(可動)×1
・左足パーツ(可動)×1
・マフラー
・アメリカンクラッカー
・シーザーのバンダナ
©荒木飛呂彦/集英社・ジョジョの奇妙な冒険製作委員会
メーカー名: メディコス
作品名: TVアニメ『ジョジョの奇妙な冒険』
仕様: ABS&PVC 塗装済み可動フィギュア・フル可動仕様・ノンスケール・専用台座付属・全高:約100mm
Reviews

(0)

Shipping method / fee

Payment method