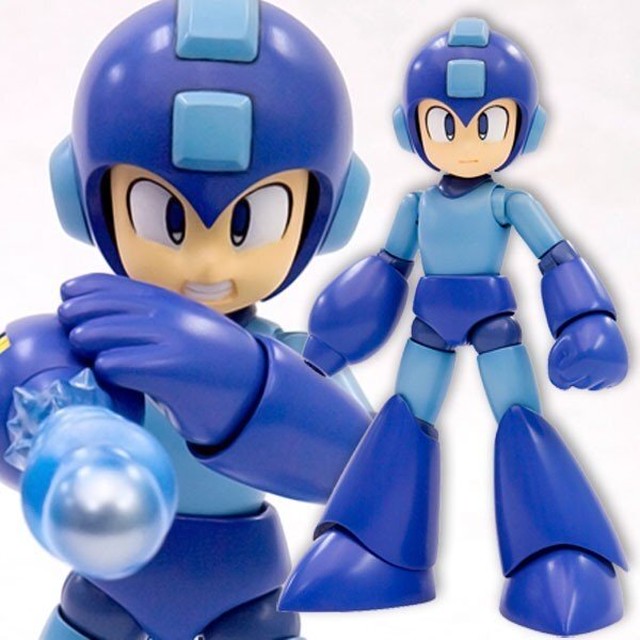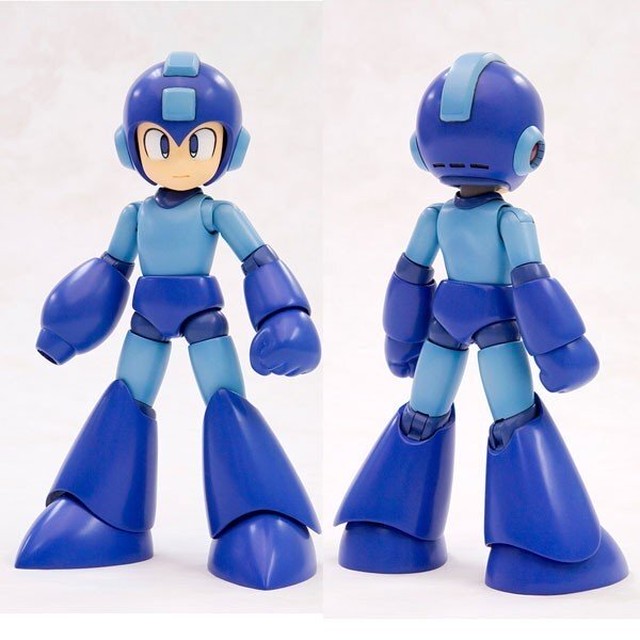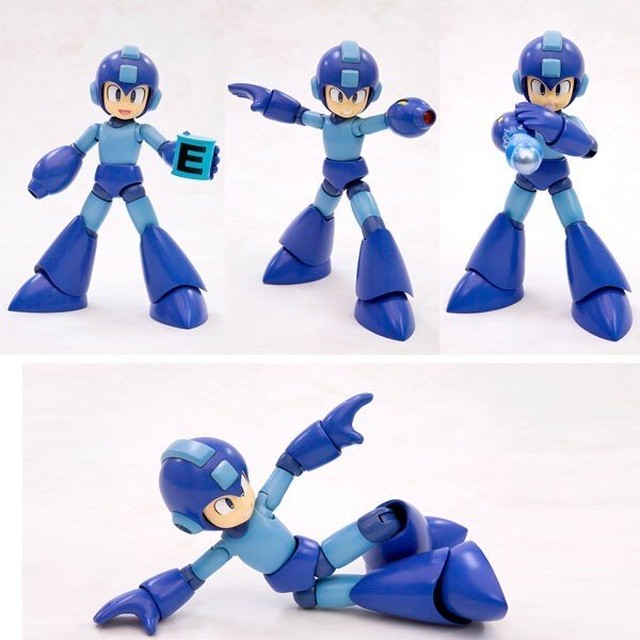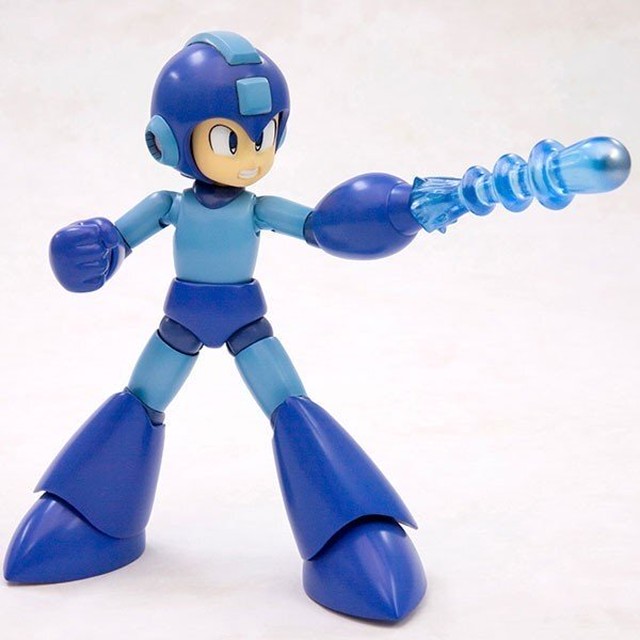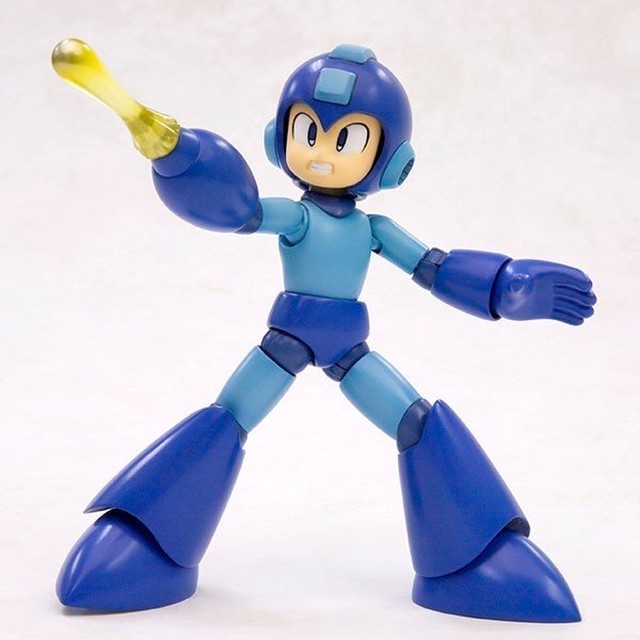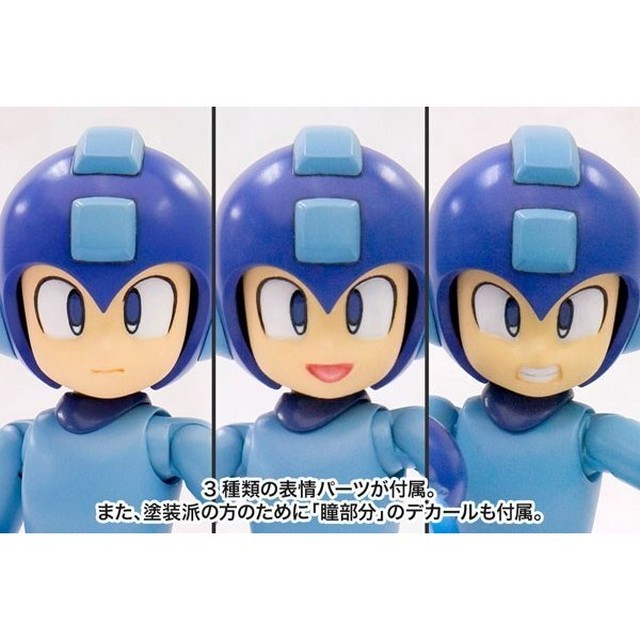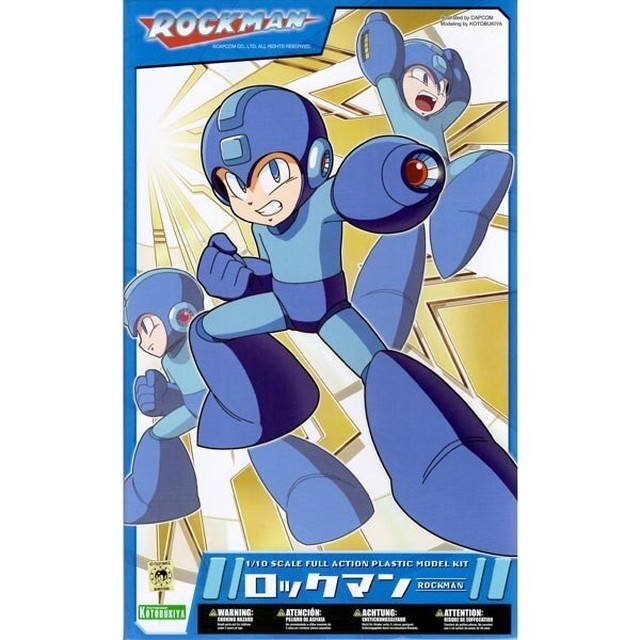 Megaman 1/10 Scale Plastic Model Kit: Megaman Repackage Edition
SOLD OUT
Japan domestic shipping fees for purchases over ¥ 10,000 will be free.
Shipping fee is not included. More information.
A KOTOBUKIYA Japanese import! Kotobukiya is proud to present MEGA MAN, also known as "Rockman," Capcom's world-renowned and beloved hero as a high quality plastic model kit! The original version of Mega Man that started it all first debuted in 1987, and went on to sell over 28 million copies and establish a legacy that continues to this day. Armed with his trusty Mega Blaster arm cannon, the intrepid hero is charged with defending his planet against the evil Dr. Wily and his cyborg armies!

The classic Mega Man wears sturdy robotic armor, encased in a full suit that leaves only his face exposed. All of the iconic details are recreated, including the small torso and upper limbs, huge feet, right fist, left hand Mega Blaster arm cannon, and the unique helmet. Each part comes pre-painted in the authentic blue and gray shades, making this one of the most accurate Mega Man figures of all time! Standing 5 inches tall (1/10th scale), the video game hero is comprised of approximately 300 pieces and has multiple points of articulation for excellent posing. Mega Man also comes with bonus parts so that you can display him as you choose. There are two interchangeable blasts for his Mega Blaster: standard and "charged." He also has three types of pre-applied tampo printed faces for a variety of facial expressions and even an in-scale "E" can!

© CAPCOM CO., LTD. ALL RIGHTS RESERVED.

1/10 Scale Plastic Model Kit
Material: PS, PE, ABS
Height: approx. 130mm
Parts: 51 ~ 200
Limited availability

- Mega Buster part is left & right interchangeable.
- Comes with 2 types of effect parts: "Normal" and "Charge".
- 2 types of facial expression parts are included. Eyes decals are also included for customers who would like to customize the face part.
- It comes with an "E Tank" at the same scale.
- Various action poses and situations can be recreated by using its articulated joints and parts.
Add to Like via app
ロックマン リパッケージ版
「たのんだぞ、ロックマン!」

カプコンが世界に誇るヒーロー、ロックマンがプラキットになってコトブキヤより再登場!

1987年からシリーズ累計3200万本(2017年9月30日現在)を誇るロックマンシリーズ。アニメ版も制作され、
もはや「国民的ゲーム」といっても過言ではない人気タイトルから、シリーズの原点となる「初代」のロックマンがプラキットで商品化。

各部の可動ギミックでゲーム内の様々なアクションを再現できるのは勿論、ロックバスターは差換えで再現され、エフェクトパーツが「ノーマル」「チャージ」状態の2種類が付属。
さらに顔パーツも3種類付属しますので、アクションとあわせ様々なシチュエーションを再現できます。
瞳はタンポ印刷で再現されますので、未塗装でも設定に近い姿に仕上がります。また、塗装派の方々のために瞳部分のデカールも付属。
同スケールの「E缶」も付きますので、一緒にディスプレイすれば世界観が一層深まります。

コンパクトで組立ても簡単ですので、ライトユーザーからヘビーユーザーまで、幅広い「ロックマンファン」の皆様に楽しんで頂ける商品になっております。

©CAPCOM CO., LTD. ALL RIGHTS RESERVED.
スケール
1/10
製品サイズ
全高/約130mm
製品仕様
プラモデル
パーツ数
51~200
素材
PS、PE、ABS
原型製作

Reviews

(0)

Shipping method / fee

Payment method
¥ 3,520 tax included
SOLD OUT