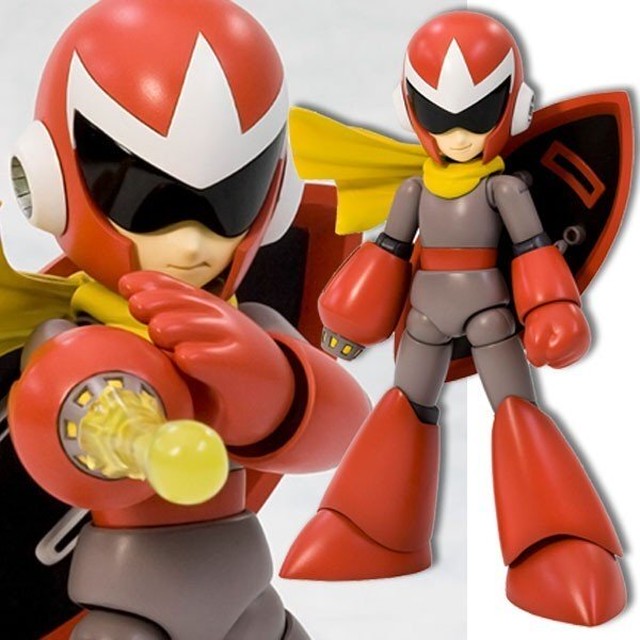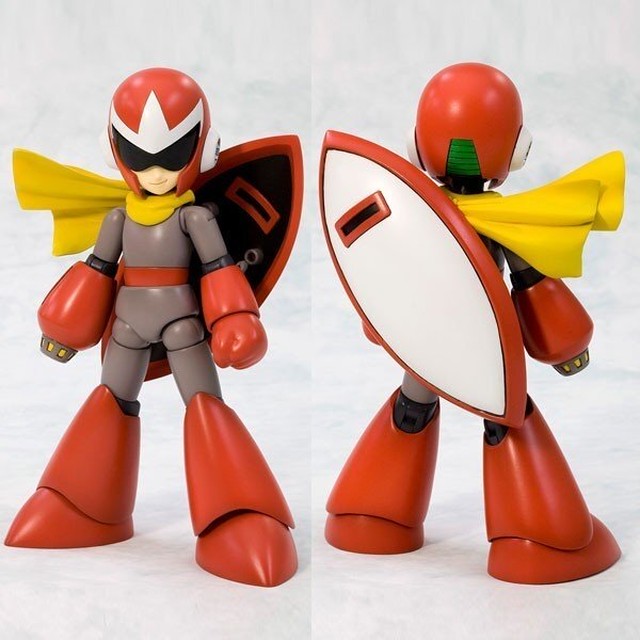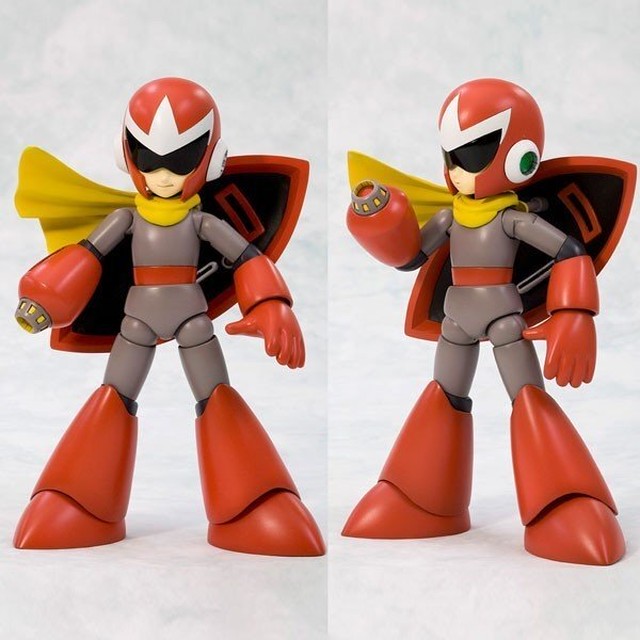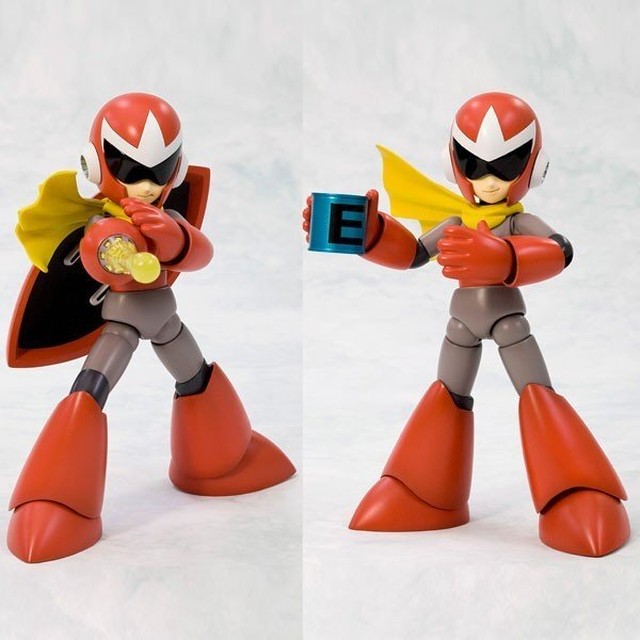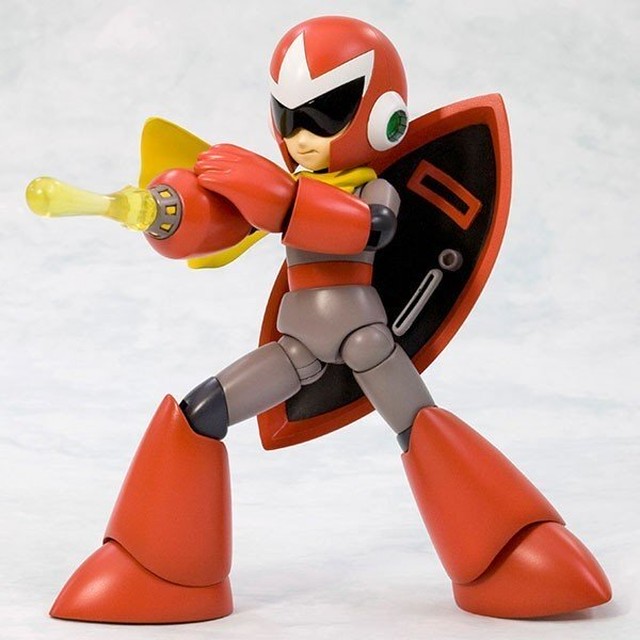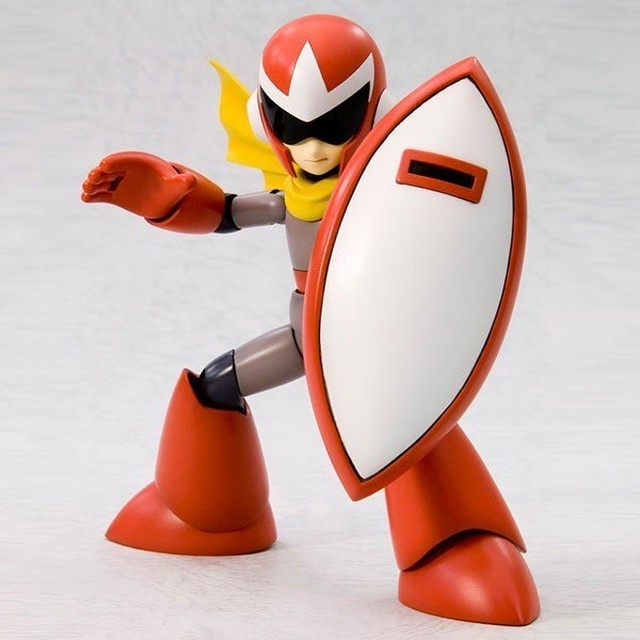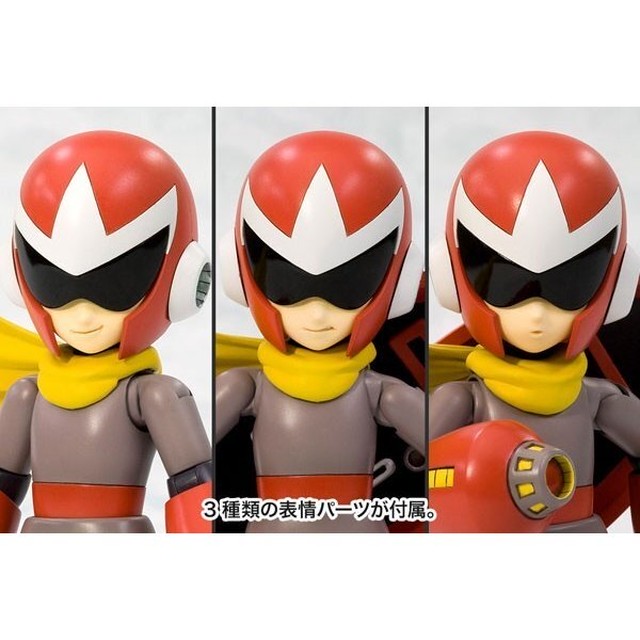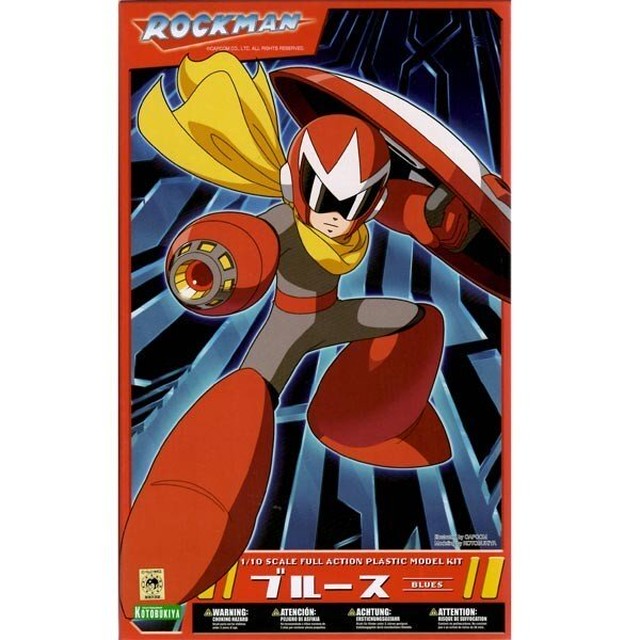 KOTOBUKIYA Rockman Mega Man Blues Proto Man Repackage 1/10 Plastic Model Kit
SOLD OUT
Japan domestic shipping fees for purchases over ¥ 10,000 will be free.
Shipping fee is not included. More information.
A KOTOBUKIYA Japanese import! Kotobukiya's lineup of plastic model kits celebrating the original Mega Man game characters from Capcom continues with the title hero's "brother" and ally, PROTO MAN! A precursor to Mega Man with an independent streak, Proto Man has at times worked with Dr. Wily, but ultimately fights for good alongside his brother.

Proto Man cuts a dashing character, accessorizing above and beyond his standard suit of armor. His basic components are just like Mega Man's, while Proto Man appears in red and gray instead of blue. He wears his blaster on his right hand, and his unique helmet includes a tinted visor to hide his identity until he's ready to share it. As if that wasn't cool enough, the robot hero also wears a bright yellow scarf and carries a cool red and white shield that he uses in combat! Like the other Mega Man series robot model kits, Proto Man is made up of pre-painted parts (approximately 200), and doesn't require any painting or glue. With 30 points of articulation for excellent posing he is 5 ½ inches tall (1/10th scale). Of course you can customize him with included interchangeable parts like multiple faces with tampo-printed eyes, and additional hands and weapons!

© CAPCOM CO., LTD. ALL RIGHTS RESERVED.

Size
Total Height 140mm
Specification
Plastic Model
Parts
51~200
Material
PS、PE、ABS
Add to Like via app
ブルース リパッケージ版
「敵か味方か!?ブルース参上!」

1987年からシリーズ累計3200万本(2017年9月30日現在)を誇り、アニメも制作され、
もはや「国民的ゲーム」といっても過言ではない人気タイトル「ロックマン」より、
赤いボディスーツとサングラスのようなバイザーが目印の「ブルース」が再登場。

各部の可動ギミックでゲーム内の様々なアクションを再現でき、もちろん特徴である「ブルースシールド」も付属し、設定通り背中に背負えるようアダプターも同梱。
顔パーツも3種類付属しますので、アクションとあわせ様々なシチュエーションを再現できます。

マルチカラー仕様なので、組み立てるだけで設定に近い姿に仕上がります。
パーツも少なく、組立ても簡単!ライトユーザーからヘビーユーザーまで、
幅広い「ロックマンファン」に楽しんで頂ける商品になっております。

©CAPCOM CO., LTD. ALL RIGHTS RESERVED.
スケール
1/10
製品サイズ
全高/約130mm
製品仕様
プラモデル
パーツ数
51~200
素材
PS、PE、ABS
原型製作
KOTOBUKIYA
Reviews

(0)

Shipping method / fee

Payment method
¥ 3,520 tax included
SOLD OUT