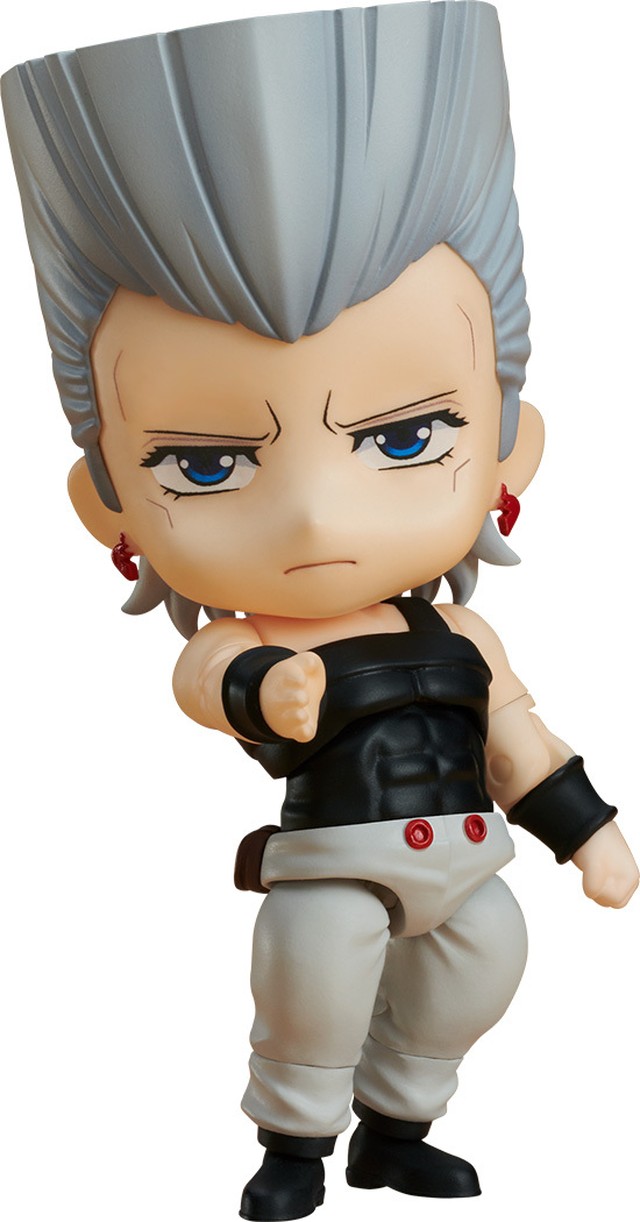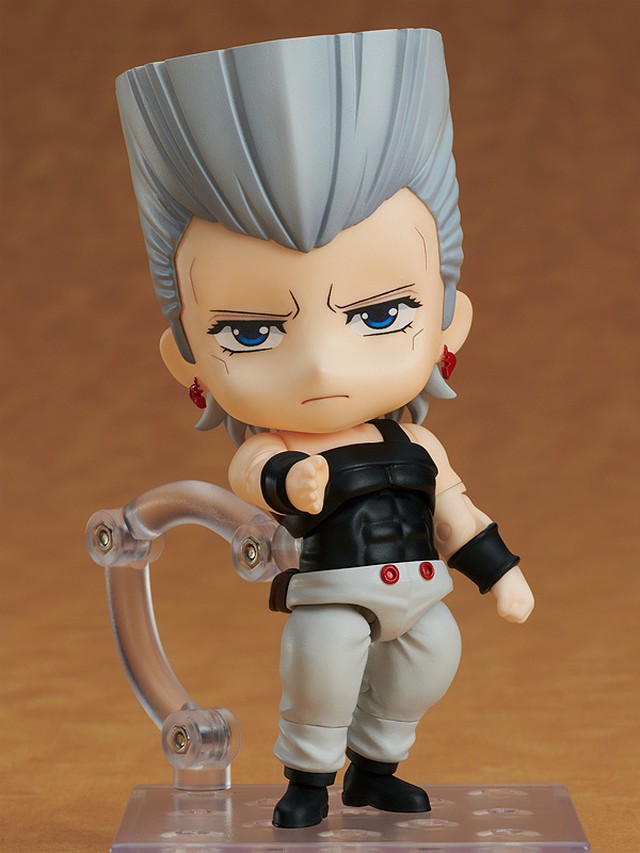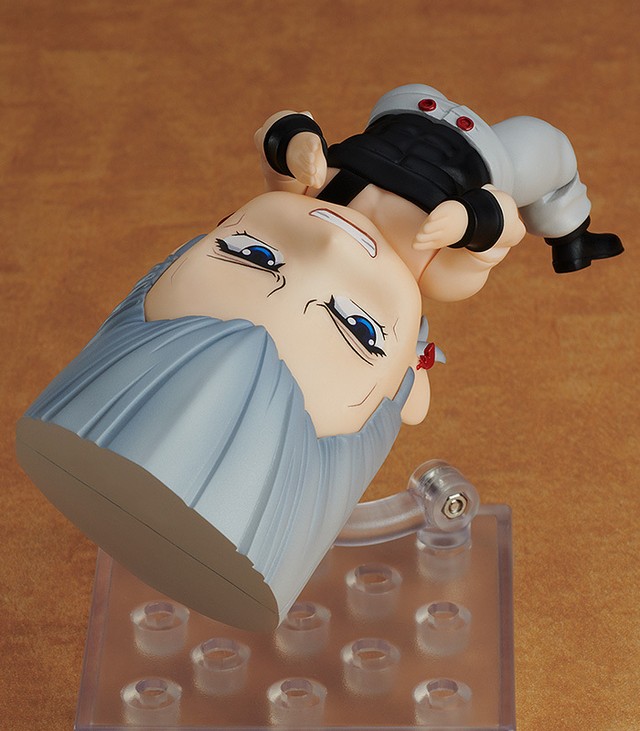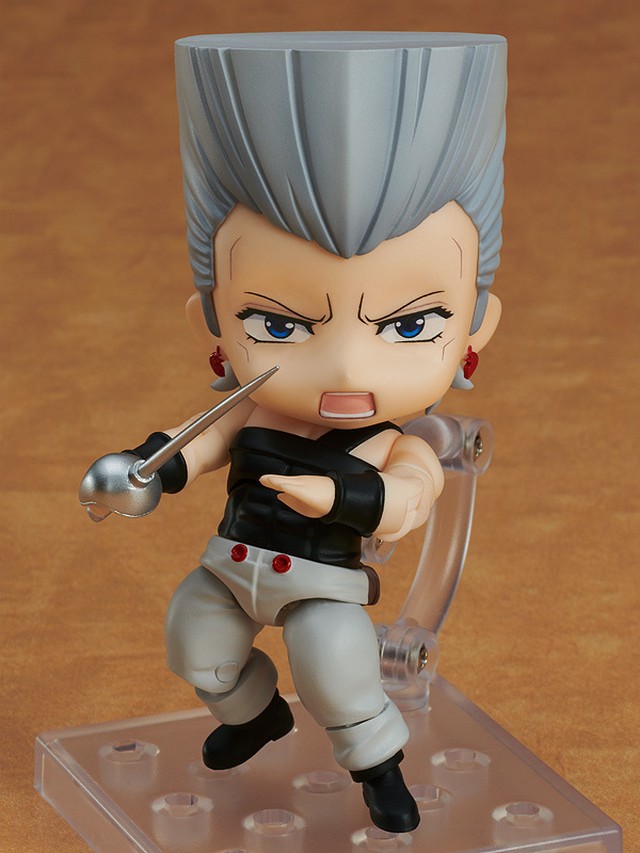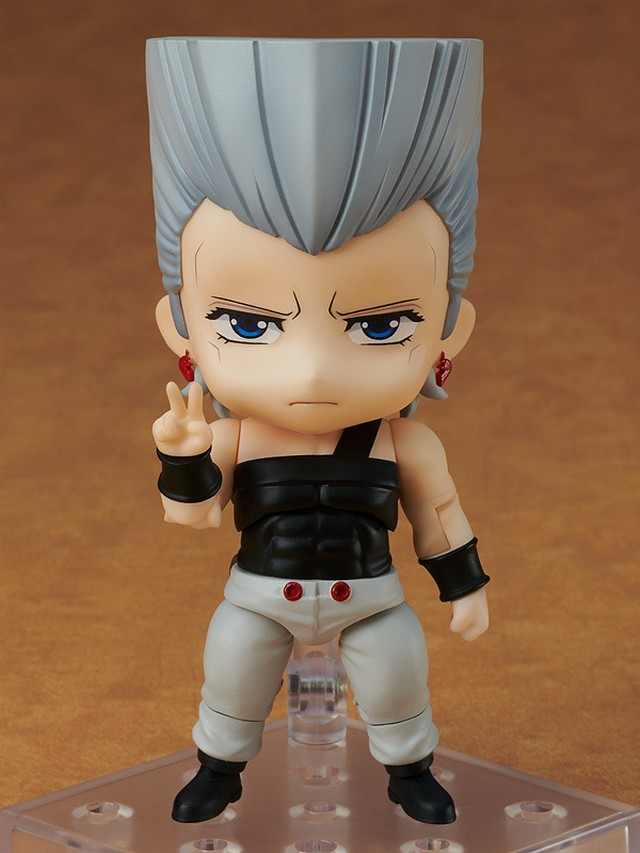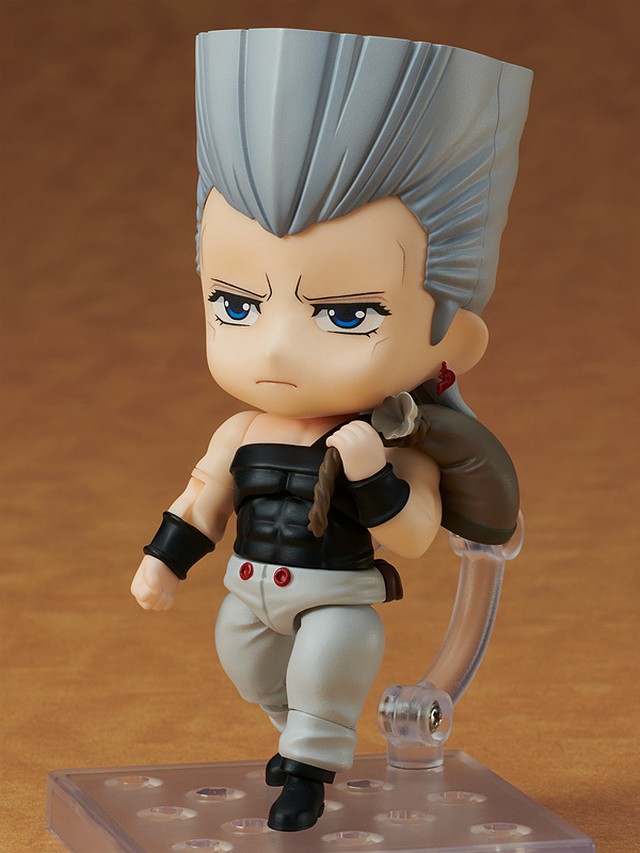 ねんどろいど ジャン・ピエール・ポルナレフ・Jean Pierre Polnareff
*This item will be delivered on 10/1(Fri) at the earliest.
Japan domestic shipping fees for purchases over ¥10,000 will be free.
Shipping fee is not included. More information.
商品がメーカーから届き次第、順次発送致します。
予めご了承ください。

「我が名はジャン・ピエール・ポルナレフ」「我が妹の魂の名誉のために!」
TVアニメ『ジョジョの奇妙な冒険 スターダストクルセイダース』より、承太郎たちの仲間となる陽気で情に厚いフランス人、そして誇り高き騎士「ジャン・ピエール・ポルナレフ」がねんどろいどになって登場!フル可動仕様となっているので、自由度の高いディスプレイが堪能できます。表情パーツには青い瞳でまっすぐに前を見据える「通常顔」、数々の死闘の中で見せた「戦闘顔」、そして陽気で明るい性格のポルナレフらしい「笑顔」をご用意しました。オプションパーツにはポルナレフのスタンド、「シルバーチャリオッツ」での戦闘シーンをイメージしたチャリオッツのレイピアと、劇中や物語のラストシーンで抱えていたバッグが付属。豊富な手首パーツで劇中花京院とのコンビネーションを見せた「パンツーまる見え」のハンドサインも再現可能です。同シリーズの「空条承太郎」や「花京院典明」と組み合わせてお楽しみください。ねんどろいどサイズになったポルナレフを是非お手元にお迎えください。
©荒木飛呂彦&LUCKY LAND COMMUNICATIONS/集英社・ジョジョの奇妙な冒険SC製作委員会

メーカー名: メディコス
作品名: TVアニメ『ジョジョの奇妙な冒険 スターダストクルセイダース』
仕様: ABS&PVC 塗装済み可動フィギュア・フル可動仕様・ノンスケール・専用台座付属・全高:約100mm
Add to Like via app
Nendoroid Jean Pierre Polnareff
Description:
"I am Jean Pierre Polnareff." "For the honor of my dearest sister's soul!"
From the anime series "JoJo's Bizarre Adventure: Stardust Crusaders" comes a Nendoroid of the French ally of Jotaro and esteemed knight, Jean Pierre Polnareff! The figure is fully articulated so you can display him in a wide variety of poses.
He comes with three face plates including a standard expression, a combat expression and a smiling expression fitting for his cheerful personality.
Optional parts include the Chariot Rapier used by Polnareff's Stand, Silver Chariot, and Polnareff's bag from the final scene of the story. He also comes with a variety of hand parts, including parts to recreate the "Your underwear is showing." hand sign! Be sure to add him to your collection and display him with Nendoroid Jotaro Kujo and Nendoroid Noriaki Kakyoin!

©Hirohiko Araki&LUCKY LAND COMMUNICATIONS/SHUEISHA・JOJO's Animation SC Project
Manufacturer: Medicos
Series: JoJo's Bizarre Adventure: Stardust Crusaders
Specifications: Painted ABS&PVC non-scale fully articulated figure with stand included. Approximately 100mm in height.
Reviews

(0)

Shipping method / fee

Payment method