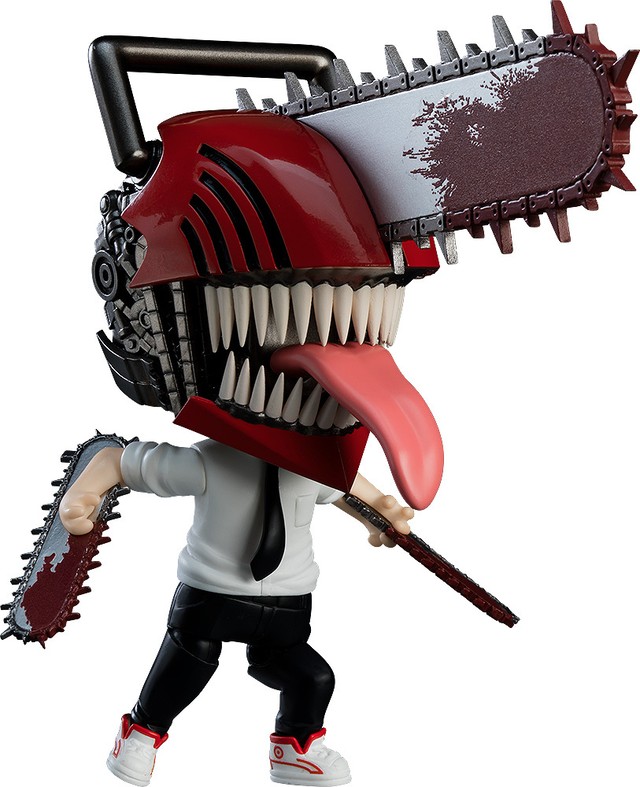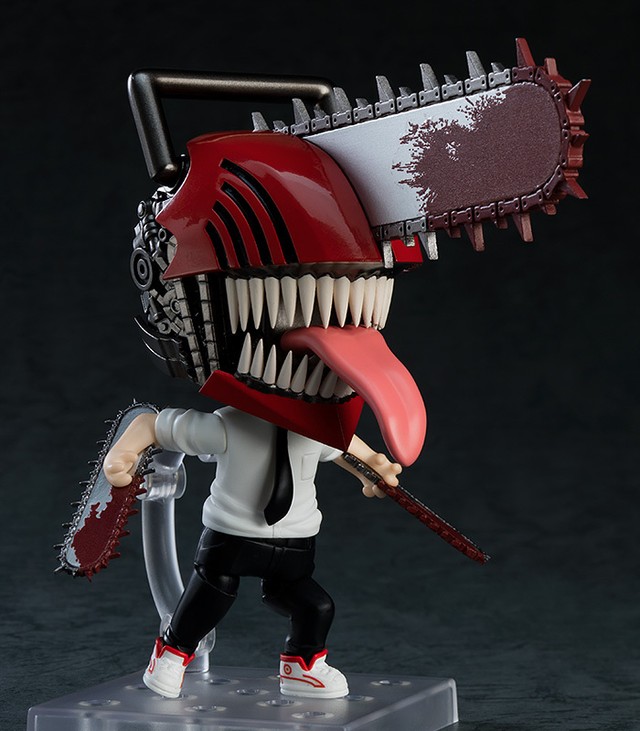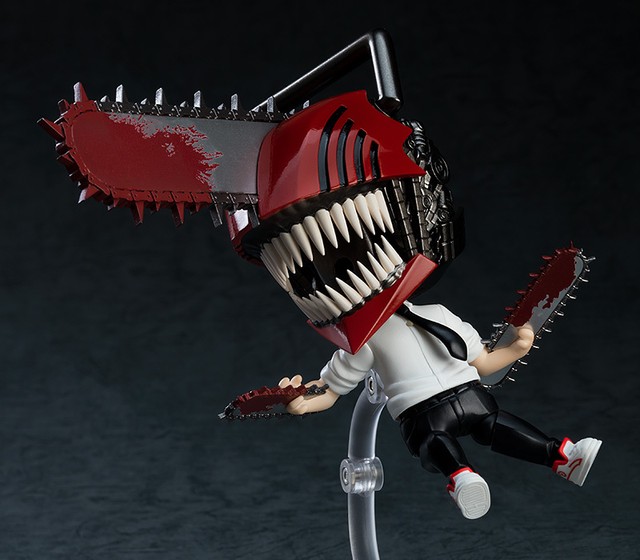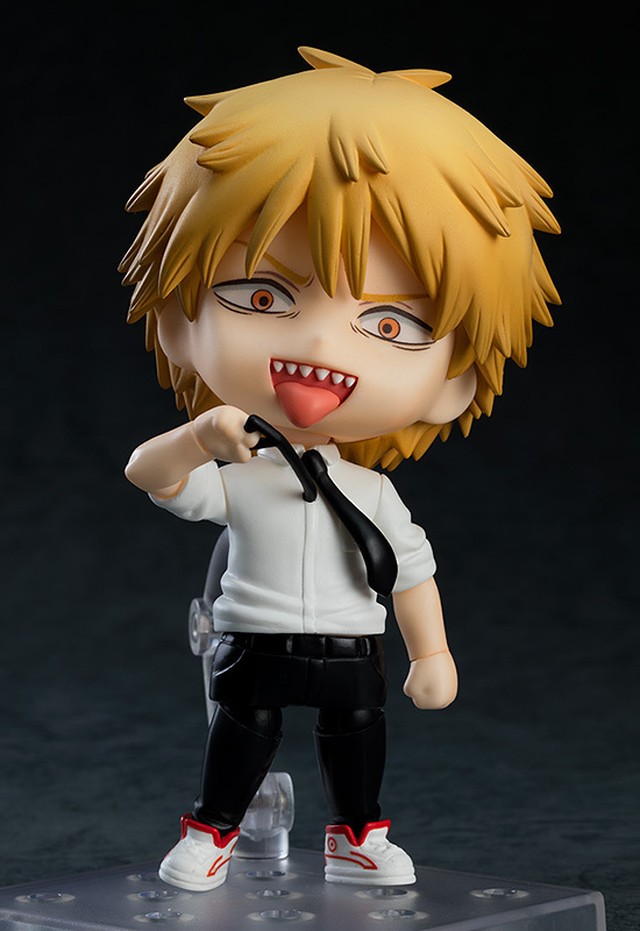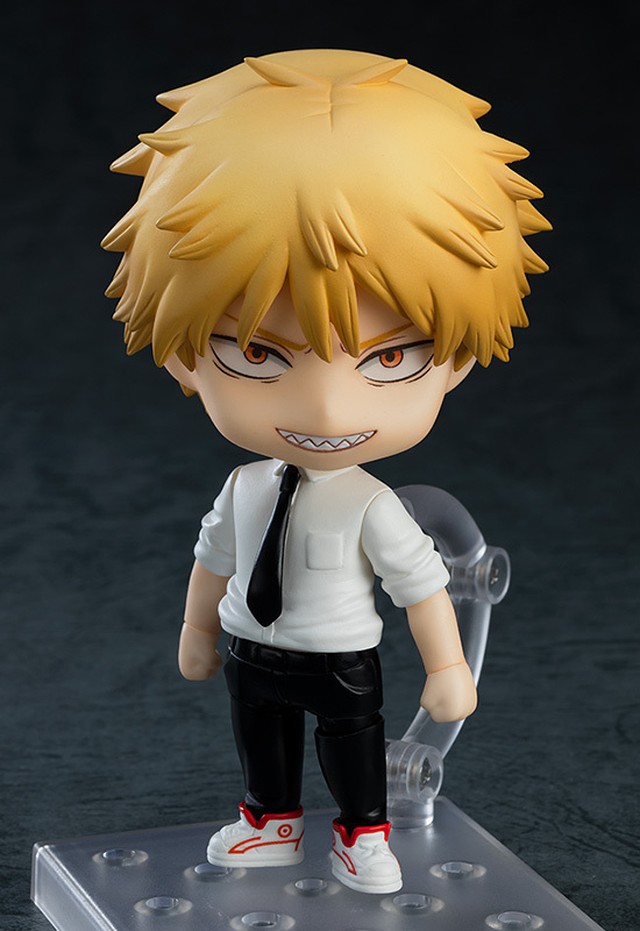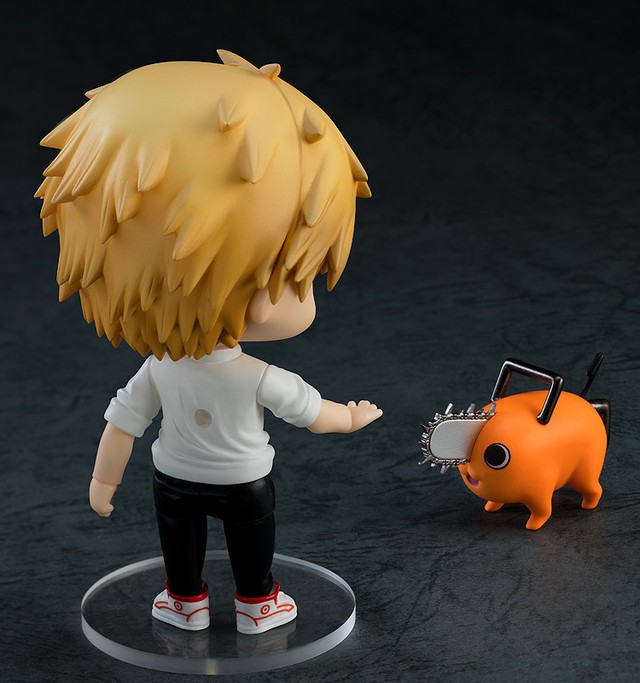 ねんどろいど デンジ・Denji
*This item will be delivered on 10/1(Fri) at the earliest.
Japan domestic shipping fees for purchases over ¥10,000 will be free.
Shipping fee is not included. More information.
[[[ 予約販売商品です。]]]
商品がメーカーから届き次第、順次発送致します。
予めご了承ください。

これでノーベル賞は俺んモンだぜ~!!
人気漫画『チェンソーマン』より、主人公の「デンジ」がねんどろいどになって登場!
表情パーツは、「通常顔」と「変身顔」の2種類をご用意しました。
本商品には、変身シーンを再現する為の胸のスターターロープと、チェンソーマンに変身した状態の頭部が付属します。
変身後の頭部は、顎の可動ギミックと脱着可能なベロパーツ、更にチェンソーに変わった腕と組み合わせることで、原作中のデンジの活躍を再現する事が可能です。
可愛らしく立体化された相棒のポチタも付属するので、デンジと一緒に並べて飾ってお楽しみ下さい。
©藤本タツキ/集英社

メーカー名: グッドスマイルカンパニー
作品名: チェンソーマン
仕様: ABS&PVC 塗装済み可動フィギュア・ノンスケール・専用台座付属・全高:約100mm
Add to Like via app
Release Date: Aug 2021
発売予定:2021年8月
Nendoroid Denji
[[[ THIS IS[[[ THIS IS A PRE-ORDER ITEM. ]]]
The item(s) will be sent to our customers as soon as     we have it in stock.

Description:
"With this, the Nobel Prize is mine!"
From the popular manga series "Chainsaw Man" comes a Nendoroid of the main character Denji! He comes with both a standard face plate and a face plate to display him transforming. Additionally, a starter rope that attaches to his chest and a special head part are included to display Denji in his transformed state. The transformed head part also features an articulated jaw and attachable tongue part.

The Nendoroid also comes with interchangeable chainsaw arms, so you can fully recreate Denji's appearance from the manga! Denji's buddy Pochita has also been shrunk down to adorable Nendoroid size, so be sure to display them together!
©Tatsuki Fujimoto /SHUEISHA

Manufacturer: Good Smile Company
Series: Chainsaw Man
Specifications: Painted ABS&PVC non-scale figure with stand included. Approximately 100mm in height.
Reviews

(0)

Shipping method / fee

Payment method